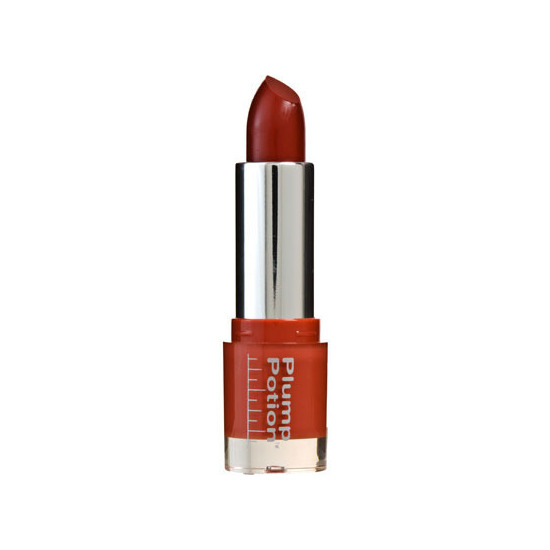 Rollover image to zoom
Reviews

Loved this, would buy it again but they have discontinued it.. :(
Packaging:
Its good, looks nice but nothing special, though I like the pink casing better than the boring black. A major complaint I have regarding cosmetic products is the lack of clear expiry dates on packaging. This one also has no expiry dates mentioned. The ingredient list is both impressive and long.
Application: I didnt expect much from it, I am not a fan of tall claims of 'plumping' etc etc, but I am quite impressed by this lipstick. I dont know much about the claim of plumping effect or whether it actually worked for anyone, but I could definitely notice a very smooth glossy look on my lips even without any gloss or lip balm added.
The color is a nice mauvish pink shade that barely suits my complexion and would look better on women of fairer skin. Its definitely not a shade I'd recommend for darker skins.
I have a pretty decent lip shape so I dont know about the claim of instant contouring etc, but this one doesnt feather, doesnt need lip liner/gloss and kept my lips pretty well moisturised for around 1-2 hours. The color is not deeply pigmented, more sheer in application but can be built and lasts for around 2-3 hours and leaves a pretty tint on fading.
The fragrance is mildly minty and refreshing -I like it!
Suggested Makeup and Setting: Any occasion, for party/events use with a gloss for an extra effect. For formal occasion, use with a darker shade lip pencil to give a more contoured effect. Face: Keep it light and simple with highlighted cheeks [dont go for pinkish shades]. Eyes: Highlight eyes with a smoky eye effect to go with the smooth lips for a formal setting or go with a golden/silver/copper eye look for party
Repurchase? I would have definitely liked to try a more flattering shade, but unfortunately this is discontinued.. :( :(
Check for more reviews at my blog makeupandbeautytalk.blogspot.ca
---