Organic Wear 100% Natural Origin Jumbo Lash Mascara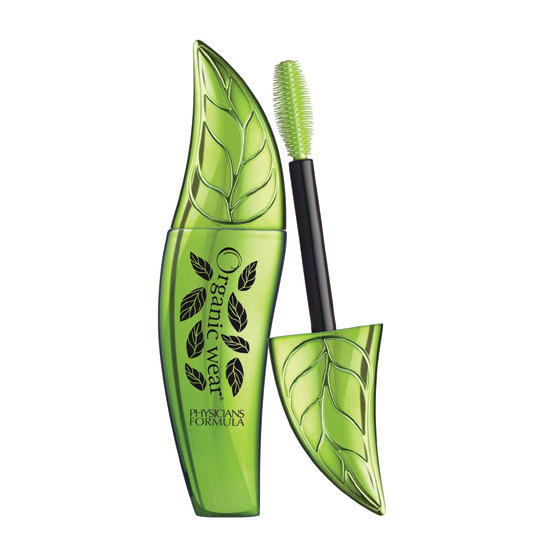 Rollover image to zoom
Reviews

ok, I'm gonna admit the packaging got me. a big shiny green leaf thing, yeah I'm getting it. the organic, all-natural formula marketing also played a part, the ingredients list looked ok to me, though I didn't research too deep into it. as for performance....while I do like the true black color and the thickening effect, it does NOT hold a curl at all....it's good for lower lashes but I'm going to continue my search elsewhere for my upper ones.

Could go without
I was looking for an everyday, natural looking mascara. This one had my eye for a while because it's organic. It does look really natural. It separates my lashes, but not any more than any other mascara. I did not get any noticeable length nor volume out of this mascara. If anything, it slightly, and I mean very slightly, thickened each lash and made my already black lashes a bit darker. Overall, I'm not terribly impressed with this one because the effect it gives is the same as my bare lashes without mascara.
My sister, however, does like it and is impressed with its ability to be built upon itself. To each her own, I suppose.
On another note, I've heard better things about the Fake Out mascara from the same line. Has anyone had better luck with that one?

Oh yesssss!
I love the unique appearance of this mascara! it is so gentle on my lashes and easy to remove! usually other mascaras make my lashes look less full after removing it but this one keeps your lashes looking full and lenghtens your lashes dramatically with not even a coat or two! I definitely recommend this to everyone!

Love the brush and packaging works well to really make lashes full love that its organic I know you should replace up to every three months but I cant seem to get rid of this afforadable and def great I feel afforable and extremely expensive mascaras do the same thing just play around with different styles while ur every so often re placing

Great for the price!
As a previous cosmetina working for lauder and clinique, I haven't bought a single cosmetic product since 2005! I am no longer working in the industry so I had to purchase a mascara for the first time and I decided to choose this! I have sensitive eyes and most mascaras itch my lashes and are terrible for my contacts. This hasn't bothered my eyes yet, and for the price I am happy with it! It doesn't have the volume that it claims but that is okay with me. I am not that picky. And the packaging is cute too! Mine is bright pink! I will definitely be buying this again!

Apply twice for volume! Very buildible!
I LOVE this mascara. First the wand is great as its "rubber" and allows you to really get in there and divide the lashes. If you want a "falsy" look apply once, let dry (I usually do my eyebrows while I let it dry) then reapply and take a lash brush (I use am old mascara wand I cleaned) and separate the lashes again. I love to build with this mascara. An added bonus, it's all natural!

my HG mascara
This made my eyelashes look fake. And I mean that in the best possible way. Perfectly long, black, and clump free. I love this mascara and probably won't be looking for another kind.
I do love this mascara, but it isn't without flaws. It doesn't have much staying power, so unless you are very careful it can end up under or in your eyes by the end of the day.

Thins & Seperates
One of the only good things that I can say about this mascara is that it deff. seperates your lashes from eachother (aka no clumping). The packaging is super cute, but my lashes ARENT when I use this product. I'm a fan of full, sexy, voluminous lashes. This mascara would be great for someone who likes natural looking lashes though.
---