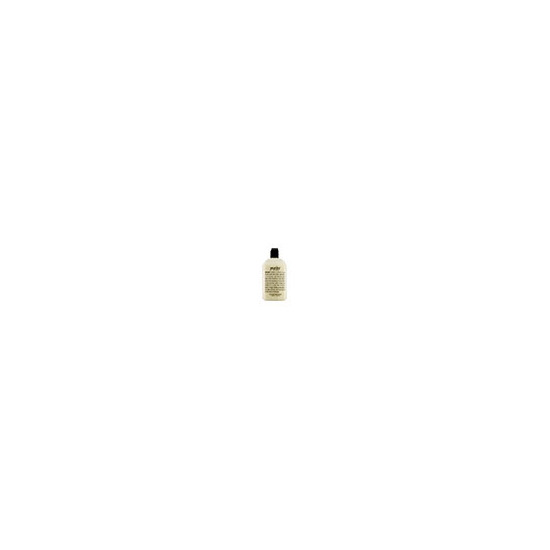 Rollover image to zoom
Reviews

great go-to cleanser for all skin types
This cleanser is a great go-to that I usually use when traveling (I hate checking bags). It cleanses and removes all traces of makeup without drying the skin which is super important especially in different climates when your skin is freaking out.
I've also found this to be the perfect cleanser to use with your clarisonic. It is lightweight and foams ever so slightly so you get a deep clean without any irritation.

Ana Maria M.
Feb 14, 2014
Love this
This has been my very favourite cleanser ever since I discovered it about three years ago :) It's very gentle, removes most of my makeup (except liner and mascara), and does not dry out my skin or irritate my eyes. I also need to use only a small amount so it lasts me a long time for the price :3 I love it, it's awesome, and every time I try to get off it and use a different cleanser, I do notice a change in my skin and not a good one :P

Great at removing makeup without drying out the skin
I usually switch cleansers whenever I run out, but with this product, I would actually repurchase. It does a good job of removing my face makeup, especially when paired with my Clarisonic. Some people don't like the fact that it doesn't foam up, but I see it as an advantage because I find non-foaming cleansers work the best with the Clarisonic. Sadly, this cleanser is not great for removing waterproof eye makeup. But for hard to remove waterproof mascaras, I prefer to use this cleanser first before using makeup remover because I find it more effective that way. Most importantly, this cleanser doesn't dry out my skin and it's gentle. It works well during both humid and dry seasons!

Of course I tried this cleanser after reading hundreds of positive reviews on it! I picked up a little sample bottle at Sephora by the check out line, and I'm glad I didn't spring for the 16 oz like I originally was going to do! This cleanser is simple gentle face wash. I couldn't tell a difference in my skin after using this. It did the same thing as the drug store cleanser I used before this one. It didn't lather as nicely as I would have liked either. I still have some product left in the bottle, the Sephora sales women who checked me out commented how she uses it to clean her brushes. Perhaps I'll try that instead.

NOTHING LIKE IT
I have combination skin, this cleanser is my holy grail. I like so many other use this cleanser with my clarisonic, I have tried so many other cleansers and I always come back to this. I have gotten to the point that this is that one item that I prob. will forever continue to buy. Purity made simple is also a great brush cleaner it takes allllll the gunk off your brushes, try it! of you haven't.

I have good skin. In fact, if it's a good day I could go as far as saying I have excellent skin. It's not sensitive and it's pretty durable, nothing breaks me out usually. I haven't had a break out for years. I haven't had a spot/blemish for months. Even if I do get spots, they're usually the ones on your forehead which you can't really see and they go away after two days.
Background information over. I've heard so many rave reviews about this but it has been nothing but awful for me. Even as a cleanser, I would say that it's pretty average. It cleans, but it feels stripping and there's nothing that really distinguishes it from any of the other 'average' cleansers that I've used.
As I was saying, I have really good skin and nothing breaks me out. So you can imagine my surprise when this broke me out after about four to five days of usage. I've broken out in loads of tiny bumps/spots under the skin along my jawline on both sides. I've also got a red spot in the middle of my cheek. I don't even understand any of this. I've never had my skin this bad even in my mid teens.
If this is what 'pure' is, then no thanks.

This is the only cleanser I'll use. I use it with my Clairsonic, and my face is smooth and it always feels "clean". Until I started using this, I always had residue from other cleansers, and I'd have to retrace my steps with other products. You only need a tiny bit to make a huge difference, so it goes a long way.

LOVE
I LOVE this cleaner! I use it with my clarisonic and it makes my fave smoother than a baby's butt! A little goes a long way, and it melts makeup off in a cinch! The ONLY thing I can think of that kind of bugs me is it sometimes doesn't lather too great depending on how much product and oil is built up on your face... which sometimes causes me to use a bit more.
I am on a bit of a spending budget and recently tried to use a cheaper brand which I heard was similar. WRONG. I broke out into a pizza face and immediately ran back to Sephora to stock up! I'm forever a purity girl!
Gentle but didn't see long term changes.
I liked that this was a gentle cleanser for my sensitive skin, and it made my face feel quite soft afterward. It was also nice for removing make up in a cinch. However, I went through one medium size bottle of it over the course of maybe nine months and didn't see or feel enough of a difference to justify using it again.
---