Microdelivery Multi Peel Pads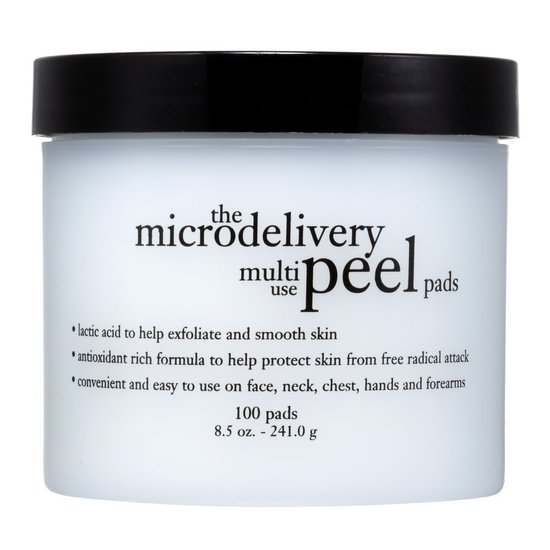 Rollover image to zoom
Reviews

A top 5 fav product!
Paired with its activating gel, this is THE must have at home peel. It is energizing, invigorating, and most importantly, it delivers results! I am single and 28, so at a time when I still need affordability but know something good when I've found it. I'm only going on 3 months with my smart and gorgeous and younger new man, but this product and I are about to hit the 3 year mark. Thanks, Philosophy!

Oops
So I'm new to this site and its thumbnail photos. Please excuse my previous review as it was NOT for the microdelivery PADS but rather the vitamin c microdelivery peel with resurfacing crystals and activating gel. I HAVE NEVER USED the pads, so I rated them at a 2 to average it with that 5... nothing I've ever used from Philosophy has been deserving of less than a 3.5 average!
---