Proteine di Jasmine Protein Mist for Restyling Hair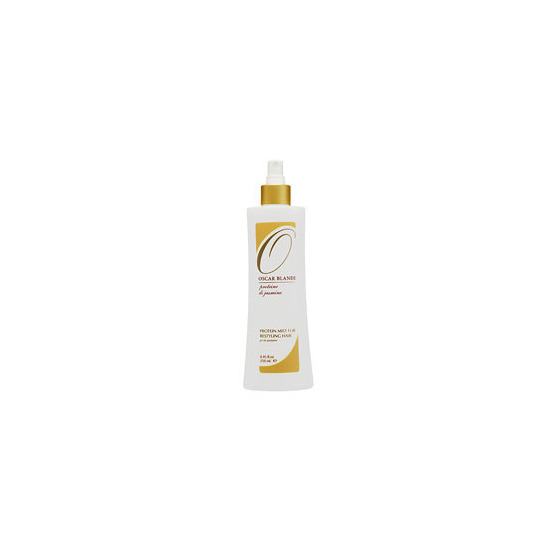 Rollover image to zoom
Reviews

Love it!
This was in my November birchbox and the sample size is a pretty decent size. The smell was a familiar scent and it finally came to me.......it smells like sun in. I like to use this to detangle my girls hair. I use it as a leave in spray for my dry hair and so far so good. My hair doesn't feel dry and brittle anymore : )

I like it, but could live without it.
I like to spray this protein mist in my hair after a shower and let my hair air dry. It helps to control the frizz and it adds some shine to my hair. It does have a noticeable smell, but it didn't bother me. It took me several months to use the entire bottle, and now that I have stopped using it, I have not noticed that much of a difference in my hair from when I was using it to now. It is nice, but for the price, I can live without it.

Nice and refreshing
This is the product I've been using the most out of my Birchbox! I really love this mist. I actually just ran out of my leave-in spray (Bumble and Bumble's Tonic Lotion), so I've been using this spray as a leave-in conditioner after I get out of the shower. It definitely helps with frizz and conditioning. I'm not sure if I'm going to buy the full size, but I do like it!
---