Olive Oil Creamy Aloe Shampoo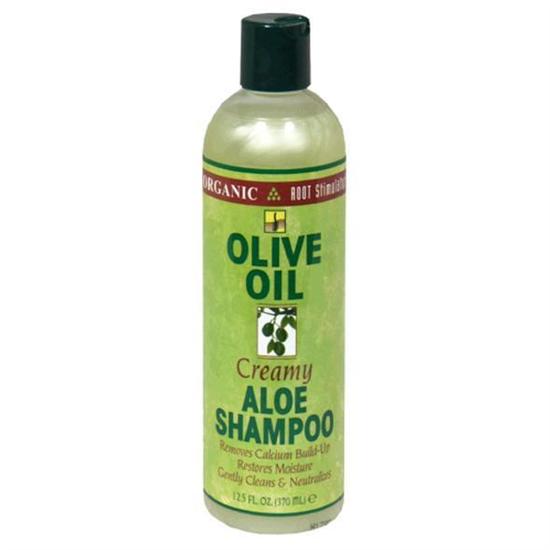 Rollover image to zoom
Reviews

Retains Moisture!
I've been using Olive Oil Shampoo for my hair for quite some time now and it's been working pretty well with my hair. With my old shampoo product, my hair would be dry and brittle after washing and I'd have to use other products to add that moisture back to it. But this one does a great job, whether it's the creamy brand or not. And it smells great! :)

Great shampoo
I just relaxed my hair with the Organic Root Pro relaxer and used this shampoo and it is great. I squeezed a quarter size amount in my hand and it lathered my whole scalp; so a little def goes a long way. It cleanse my hair pretty well I only had to wash it twice. Great product.

Yes!
I love this shampoo. It smells soo good and it suds A LOT so a little goes a long way. You can have this shampoo in your bathroom a long time because of that. It cleanses really well because it is a clarifying shampoo so it leaves your hair feeling clean. Overall I like this shampoo and have repurchased many times lol.

I use this shampoo whenever my hair feels extra dirty or when I feel like I have product build up. No only is this a clarifying shampoo, but it is also a neutralizing shampoo for when you relax your hair. Compared to the Organic Root Stimulator Uplifting Shampoo, this doesn't clean AS deep for me, but I like how it makes my hair feel regardless. As you can tell by the name (as well as the reviewer below me have stated) it is a moisturizing shampoo; you can think of it as a polar opposite of the ORS Uplifting Shampoo, which seems more like a protein on my hair. The smell is pleasant, the lather of the shampoo is really nice, and it leaves your hair feeling soft. I would use this sometimes with the Replenshing Conditioner (as suggested on the bottle), but it can be used with whatever conditioner works best on your hair and/or whatever conditioner gives you what your hair needs on that day. This is a staple in my hair journey and I will continue to purchase it whenever I run out.
---