Pirates of the Caribbean Nail Polish Collection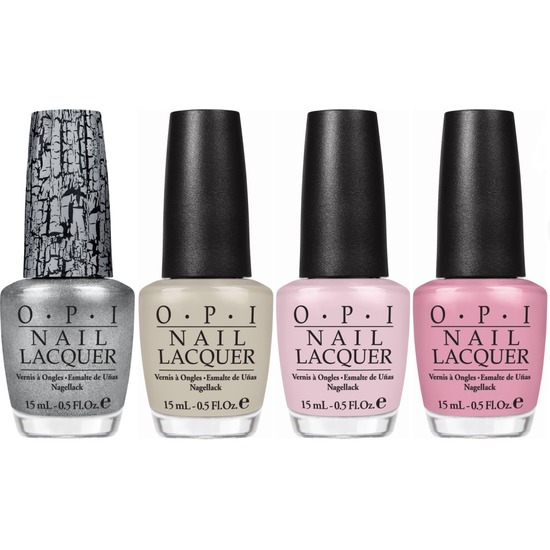 Rollover image to zoom
Reviews

pretty pastels
i purchased the mini set of these polishes from Ulta. Stranger tides is my favorite of the colors simply because it is nothing like any other color I have in my collection. In the bottle it looks like a muddy creek but on you nails it's a pretty light olivey green color. The colors are very opaque and only need ab two coats for true color payoff.
Overall, I thought this was a creative little collection and because I love Pirates of the Caribbean and nail polish so much I had to at least try it out! Haha

KrizzTina M.
Feb 20, 2012
Sparrow Me The Drama
This is the cutest pink i own. I love love love the color in contrast with other polishes i pair it with on my nails. Since im not a fan of pink this is really cool and i think everyone should get at least one color from this collection.

Mermaid's tears
I was really excited for this collection! I immediately fell in love with OPI's Mermaids Tears and the silver shatter. I regret not picking up skull and glossbones because it looks so beautiful. Mermaid's tears is a gorgeous gray-green polish that glides on your fingernails. Great color which lasts for a significant amount of time

I think the colors complement the whole "pirates" and "Caribbean" theme well I have this in mermaid's tears and skull and glossbones. I got mermaid's tears because I've been looking for a seafoamy green color and I liked the name (lol) this is as close as I've gotten. Skull and glossbones is just a nice shade of gray, like a "candy pastel" neutral grey that goes grrrreat under some black shatter polish! Try it!

Made me fall in love with creme finishes!
I was a glitter polish girl ALL THE WAY! Loved duochromes and glitters....and put glitter over everything! UNTIL - the POTC came out. I love this collection, I love the finish, I love the application and I love the colors. It doesn't exactly portray to many what "Pirates" are all about but that's okay...the colors are spectacular and so fun! I thought I would hate Planks a lot and I got it BOGO at Ulta, I love it!

Love Pirates. Love the Polish.
So I bought the set that has the four mini bottles, and the Silver Shatter. I liked the pink, "Sparrow Me the Drama" and went ahead and bought it in a larger size, as well. However, I now love each of the four shades and want to go back and get them ALL in the regular size. The colors are true to how they look in the bottle and go on super smooth. I really love the Silver Shatter, too, for a different look. Perfect colors for summer!
---