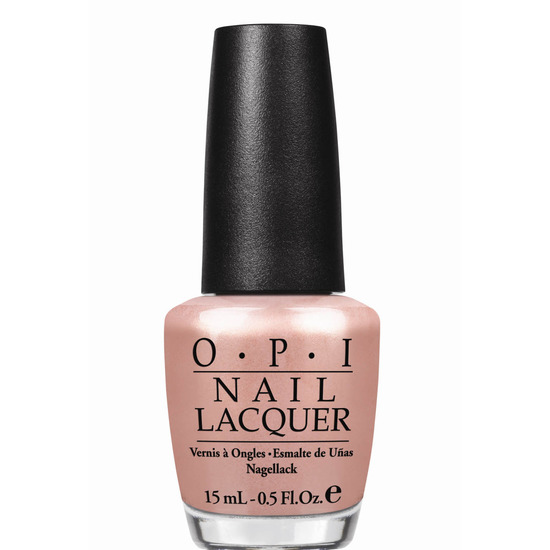 Rollover image to zoom
Reviews

Opi is awesomesauce
I love all Opi products that I have tried so far, I have ds glamour on now and it is amazing! It is wearable in three coats, i chose 4 for reasons started in my blogpost.
http://samariums-swatches.blogspot.com/2011/11/opi-ds-glamour-drool-picture-heavy.html

Too Expensive!!
I love OPI's polishes, but buying them retail is absolutely ridiculous. Luckily I have a nail supply shop that allows you to buy them at a discount if you buy enough of them. This is the ONLY reason why I have so many of their polishes.
They are good quality, I cannot lie. They take a while to dry, but that's what makes me know that they're a good consistency and won't chip off in 1 day! They have a great color quality... usually two coats will give you the color you see in the bottle (unlike cheap polishes).
Bottom line...If you got it... spend it, you won't be disappointed!!!

AH-MAZING!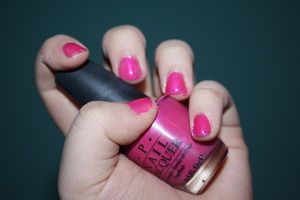 O.P.I nail polishes are the best ones I know. The formulation is nice, especially I like the cream ones. It dries quickly and the brush is amazing. The price is higher than some others, but it isn't that bad! And you do get a lot of product, and you defiantly do pay for quality.

What don't I love about OPI nail polishes? I love the wide vast range of colors. They're so much you do with them according to your imagination and creativity! I love that they come out with new fun themed collections with awesome colors. The polishes don't streak when you apply it and the color is vibrant and amazing. No other polishes compare. I also love the names of the polishes. That would be such a cool and fun job!

LOVEEEE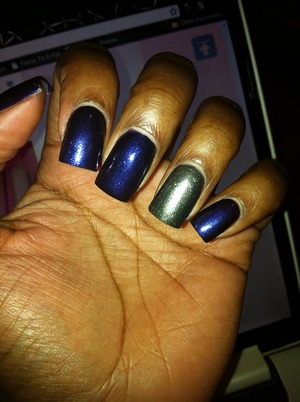 OPI "Look marvelous" - glittery gun metal color & OPI "OPI ink" -deep purple with blue, purple, and magenta reflects.
Im loving these too as of right now i thought that CG was the better brand but ive been on a OPI kick as of lately and they never disappoint!

LOVE !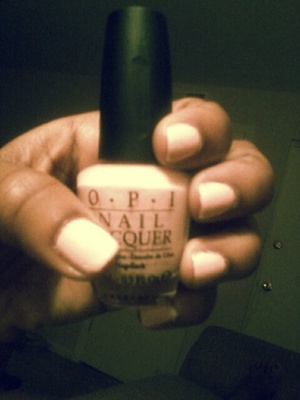 O.P.I.'s "BUBBLE BATH" (NL S86) is soooooo pretty! it's the perfect nude pail pink I have been looking for. It is really dainty when multiple coats are applied. With one or two coats it can be used as a french manicure pink. recommend as perfect nude pink for anyone!

Pricey, but Sexy
I wore artificial nails from the age of 14 to about 19. I did them almost every two weeks, and my nails came out so damaged. I was so embarrassed to wear nailpolish because all you could see were ridges.
OPI was the reason I let my nails become healthy again. While it is extremely expensive, I love that it was able to cover up all my imperfections. The built in hardener allowed my nails to finally grow on their own.
I love their color selections as well. Their range is great, and there's a color for everyone. The one thing that bothers me is that it's so expensive.

Nancy-Lee C.
Feb 26, 2011
OPI leaves me Feelin' Hot - Hot - Hot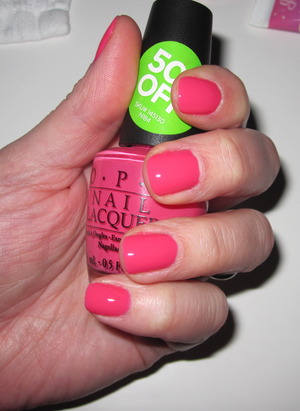 From the South Beach Collection, this opaque pink reminds me of the plastic flamingos on everyone's yard growing up in Florida. This is a If your looking for full coverage fast, this does it in only 2 coats, beautifully. I'm so into it right now, I wore it 2 weeks in a row. Just make sure you use a top coat, gorgeous. It chips easily. xoxo
I scored this one 50% off at PureBeauty.

Hit and Miss
OPI is number one in my book when it comes to creative nail color names and unique colors. However, many of the formulas that I have are crap. Sorry, there's no other way to put it. Several are VERY thick and "gloppy". For $8.50 a bottle I expect greatness in a bottle and while I love the color the application process is a pain.
---