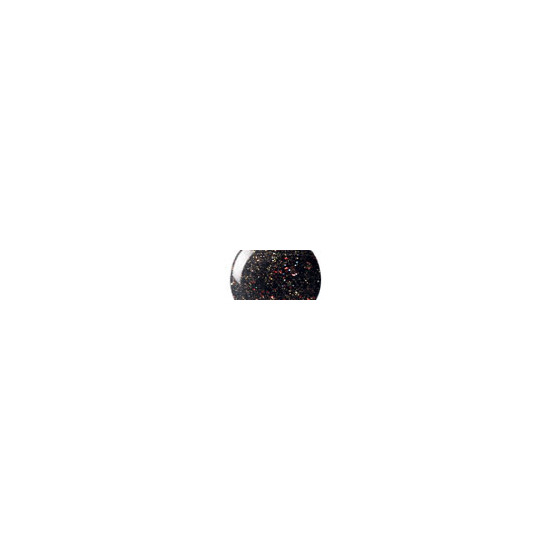 Rollover image to zoom
Reviews

simply glamorous
Sephora by OPI Leotard -optional nail polish is so neutrally chic. Nice consistency which glides on smoothly and color your nails evenly in just one coat. Has a natural shine to it and dries up quickly. Make my fingers look longer and irresistibly clean. For gal on the go.

Love the formula..
I'm usually not a fan of glitter nail polishes because its always a pain to remove it but I spotted this color and I was in love. Little did I know this color rapidly sold out.
I ordered it off line and used it as soon as I received it and it was absolutely amazing. I love using this color to layer. It looks fabulous over Opi's Lincoln Park After Dark. It even looks good on its own. The mixture of different shades of purple with pink iridescence give this polish a gorgeous sparkly look.
Removing this color is easy as well which is a major plus for me :)

Pretty color!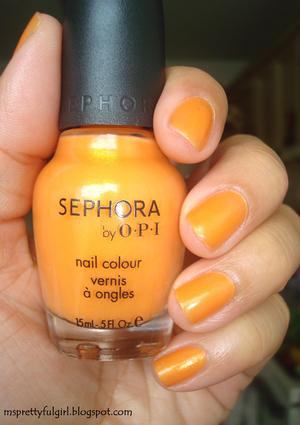 My sister gave me my first bottle of SEPHORA by OPI Nail Colour in Note to Self. When she saw me wearing it, she wanted it back! It's a really pretty orange. I was never a fan of orange, especially on nails, but this one worked for me. It's not that bold but it's very sparkly. It's like an orange Popsicle or orange soda. It took me 3 coats to get the coverage I wanted but the lasting power was great. I am looking forward to trying out more of these polishes.

I purchased the collection they did for GLEE and I love all the colors. They still chip, as do all polishes I use, because I use my hands all day, but its okay because the colors are so bright and beautiful I don't mind it just gives me a reason to change my nail color every week!

very cute nail polish...girly for someone that loves Pink..my first time buying it and i love it ! a must have for the summer stands out..look really nice...very satisfide with the product...brand has lots if unique cute colors

Love the colors!
I got a mini set of about 10-20 colors. So far I have tried the Break a leg warmer and I loved it. I can't wait to try the other colors in the pack. I am so happy I got this for Christmas. The colors are just so pretty and I love them. I wish they came in bigger bottles though. Other than that it as fantastic. I would recommend this to anyone with a passion for nail polish.

NEW FAVORITE!
I've always loved OPI polishes more than other polishes out there on the market. Despite the higher price point, OPI polish is fast-drying and long-lasting--well worth the extra bucks in my opinion! That, and they have a fantastic line of colors available both seasonally and regularly. I'm a sucker for their special lines, like the country ones they put out a few years ago.
But I digress.
From the moment I saw the sample bottle of Mermaid to Order at my local Sephora, I knew I had to get this polish. I even went so far as to order it offline while in the store, since the store was sold out. And I have not been disappointed. Like all OPI polishes, this one stands up to a lot of wear. The color is also fantastic! It blends light and dark teal metallic colors, which makes the polish easier to match to other make ups, accessories, or clothing. That quality also makes it so that the color changes in different lights, which is fun.
Despite this being a more summery color, you can expect me to be wearing this polish until late into the winter!

Love these!!!!
I love the color selection, I have purchased tons of these babies. They look beautiful, everyone needs to own one of these!! Sephora OPI and Essie nail polish are my favoritesss!!

I love the Sephora by OPI collection! Out of the dozens of nail polishes I've used this is my favorite line! I've found that while the polishes have varying consistencies they are all long-lasting, chip-resistant, and wonderfully pigmented . There are so many beautiful shades to choose from too! My absolute favorite nail polish color is Never Enough Shoes :)

Love in a bottle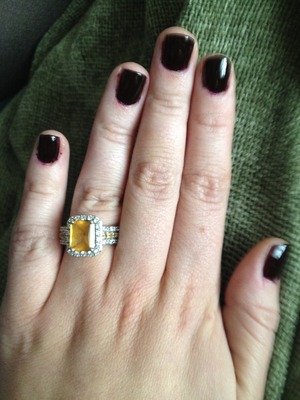 I love love love Sephora by OPI! I find it flexible and easy to apply! There is usually no chipping with this product. If anything, I get tired of the color before it starts to show any wear! I do believe using the base coat and top coat really help! This color is my absolute favorite! It is a deep red-black that works well with any outfit.
---