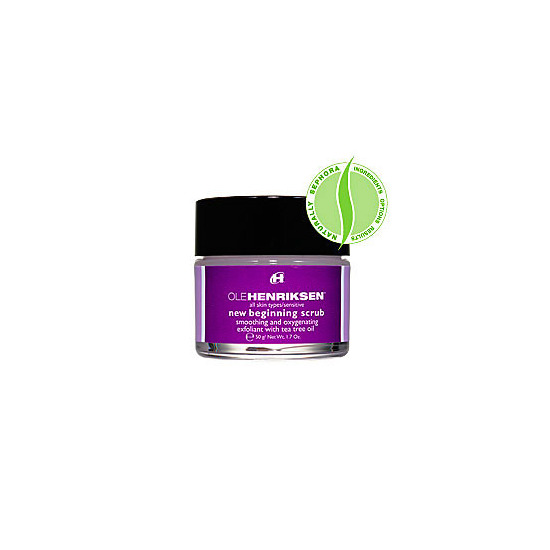 Rollover image to zoom
Reviews

I've been looking for a really good exfoliant, and this is just delightful! It reminds me of orange zest. The grainy texture is invigorating and the smell is mildly citrus-y.
I've only been using it for about a week, but my skin seems to really feel cleaner afterwards. It doesn't scratch up your face or rip anything open, like some other exfoliants do. Using it in the shower is a great little pick-me-up in the morning.

Katherine Y.
Feb 27, 2011
Definitely my favorite product from the Ole Henriksen line. I use it about twice a week and it's extremely gentle. The texture is slightly watery compared to other exfoliants and the texture of the beads are very subtle. I would describe them as a cross between sugar grains and exfoliating beads. Although it's gentle, I feel it does a great job as an exfoliant.
Great gentle exfoliant!
I don't remember how I came across this product, but I'm glad I did! I've been using this twice a week (instead of my regular cleanser) for the past two years. My skin is fairly sensitive and so I am very cautious about what I put on my face. I'm also prone to breakouts if I don't cleanse and/or exfoliate regularly. With that said, Ole Henriksen's New Beginning Scrub is exactly what my skin was looking for. It doesn't feel like a harsh scrub and is very gentle. At the same time, it leaves your skin feeling fresh and rejuvenated, giving you the benefits of an exfoliant. I definitely recommend this for all, especially those who are unsure of what kind of scrub/exfoliant to buy. Even my brother uses this! :)
---