African Red Tea Foaming Cleanser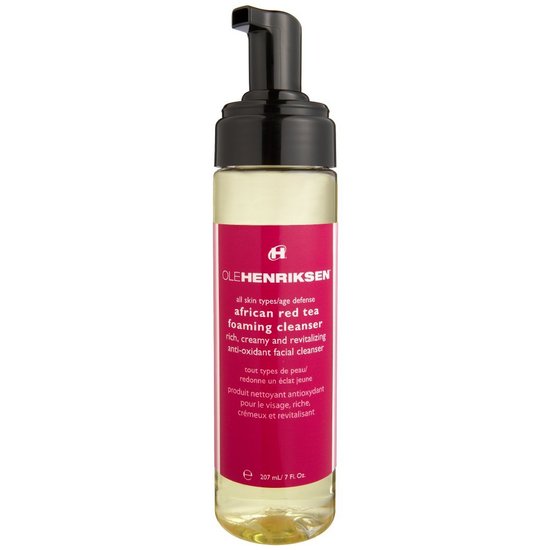 Rollover image to zoom
Reviews

Awesome
After years of searching for something that didn't over dry my skin. I used the st ives green tea liquid soap. So last year I noticed I could no longer find it. I was bummed and switch to just using a aveeno cleanser. While doing holiday help at Sephora this past Christmas. I picked up a Ole H. red tea anti aging kit. The first time I used the foaming cleanser in the kit I felt a big difference in my skin. More I used it the more I fell in love. By far this is the best stuff I have ever used. I thought st Ives was great. I've always used the truth serum of this line. Never thought about branching out in his line. I'm so glad I did. Well worth the money. And the product does go a long way when used as directed.

Highly Recommended.
This cleanser works great on my boyfriends normal/ oily complexion and on my normal/ dry complexion. It balances both of our skin types out. I have sensitive skin so I have to be very careful with what I use on my face, this doesn't give me a rash or a break out- and that's ALWAYS good news :D This leaves skin bright and cleansed without taking away anything.

Ahhhh-mazing
This is my favorite cleanser...although makeup is a beautiful thing...people please remember beautiful makeup starts with skin care...do not...I repeat do NOT NEGLECT YOUR SKIN. I have oily skin so for me I love foamy cleansers. Not only does it clean my pores it brightens my skin and removes extra make-up...get on your skin care game!!! I guarantee you'll LOVE your makeup even more...not to mention your skin!!!!
---