The Crimson Amulet Collection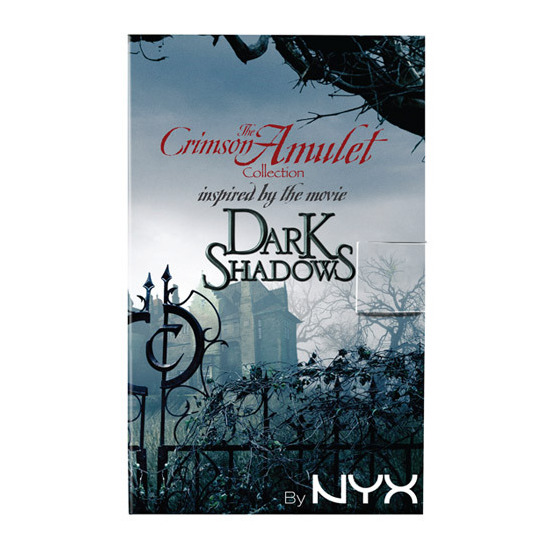 Rollover image to zoom
Reviews
Awesome Palette for beginners!
I was given this palette when I barely started using make-up and it's stuck with me for the past 3 years as one of my Go-To palettes. It comes with a multitude of things that are super easy to use for beginners. It has 24 eye shadows, a sample of the HD eye shadow primer, a sample of their Liquid Liner, a high lighter and a few different blushes as well! You also get a mirror as well in a super cute vampiric gothish palette. Now I will say that a few of the shadows are hits and misses. Some had amazing pigmentation and others were chalky and patchy. That's the main reason why this review isnt a full 5 stars. The shadows range from a few matte nuetrals to some bold shimmer shadows. This palette is perfect for the fall season with all the warm colors. Again, this is perfect for a beginner and for 15 dollars, it's dirt cheap for all that you are getting.

Pretty Well-Rounded Palette
NYX's limited edition Crimson Amulet Collection is an overall well-rounded palette. There's a nice arrangement of neutral and colorful eyeshadows (24), several shades of blush, a highlighter, several lip colors, a HD Eyeshadow Base and a Liquid Liner, all packaged in a book-like palette with a mirror and snap closure.
Eyeshadows - A mixed bag of textures and pigmentation, though overall nice quality. The matte shades seem a bit softer than the shimmer shades, though they're all pretty soft so there's some fallout to be had. Each shade applied smoothly, blended well, and wore all day and night when placed atop a primer.
Blushes & Highlighter - There's a nice array of blushes, ranging from a natural baby pink to a rich, bold raspberry. There aren't any peach shades - they're all varying shade of pink with blue or yellow undertones. Each shade was nicely pigmented, blended well, and wore all day and night with minimal fading. The highlight shade is a chalky off-white with subtle shimmer. I didn't find it offered any luminosity, but I did find a use for it as a brow highlight!
Lip Colors - Really surprised me with their phenomenal pigmentation! There are four, which are a bold, blue-toned fuchsia, a yellow-toned carnation pink, a bright blue-toned pink (think OCC's Narcissus Lip Tar), and a neutral beige-nude with a hint of peach. They're incredibly creamy, ultra-pigmented, and lay evenly on the lips without drying or settling. Each shade wore for a respectable four hours.
The Base & Liner - The base didn't perform well for me, but I have oily lids and the only primer that has worked for me is TFSI. Despite its inability to uphold my shadows, it slightly evens out the veining on my lids, but it takes a while to dry. The Liquid Liner is jet black with a nice shine, and is a brush tip. It's surprisingly easy to control (I'm not that skilled with brush tips), and I can create both thin or thick lines without error. It, too, takes a while to dry, so I don't recommend immediately following with your curler. Once it dries down, though, it doesn't transfer or fade.
---