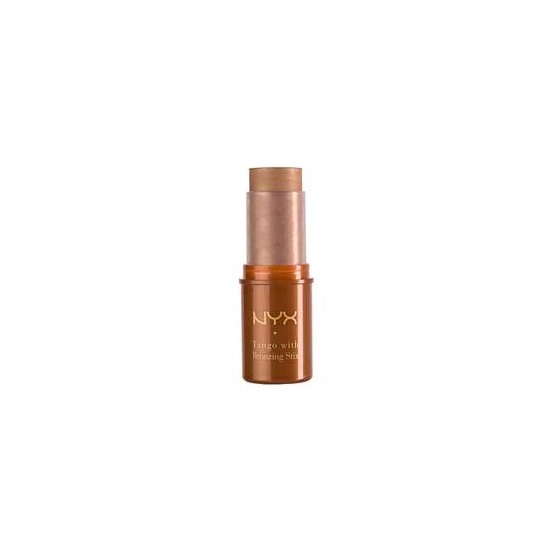 Rollover image to zoom
Reviews

Love it! Tango with Highlight
This product in Tango with Highlight, is a dupe for NARS The Multiple in Copacabana, which for awhile was a staple I always kept in my collection. I think the NYX version though is much more inexpensive, and it gives off a more warm glow on my skin tone, whereas NARS was a cooler highlight on me. I also prefer the packaging of this to NARS multiple as it is easier to keep clean, whereas each one of my multiple sticks always gets grimy looking after using about half of the product. HG Highlight!

I really love this bronzing stick!! I use it in the summer and with my spray tan it looks fab :] It adds a perfect glow to the face, a sun kissed just came back from Jamaica glow! And for the price, who can complain?!

Mixed Feelings
I've been on the search for a good cream bronzer for the fall/winter time. I decided to try this one in the shade Bronzy Lambada. I like the consistancy of the brozer and it applies nice and is blendable, but I think I should have maybe gone a shade darker I'm not sure. It gives more of a sheer dewy bronze look. So I think I'm going to try Too Faced Aqua Bunny bronzer or Chanels cream bronzer, cuz I will find the perfect cream bronzer lol.
---