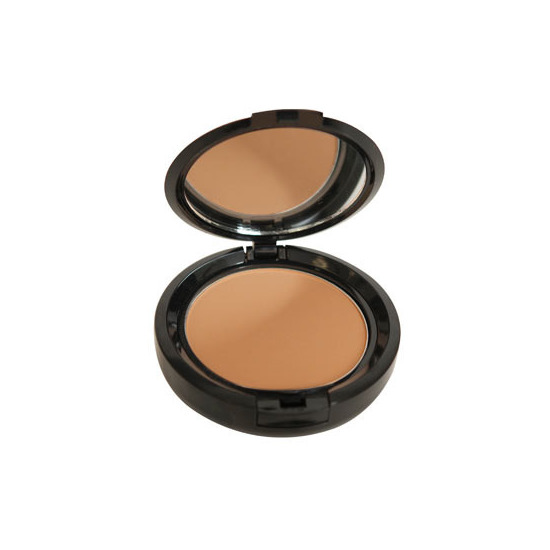 Rollover image to zoom
Reviews

for my face the best yet
i love this color tried few from this line but this shade works best for me. I LOVE THAT IT GIVES ME A FLAWLESS LOOK PEOPLE USUALLY ASK ME WHAT MAKEUP DO YOU USE N FOR SOME REASON PEOPLE ASUME I USE MAC WHICK I DONT AND CANT AS MAC PRIDUCTS MAKES MY FACE ITCHY AND I BREAK OUT. I LOVE NYX AND PEOPLE ARE SO SUPRISED WHEN I TELL THEM THAT. I LOVE MY NYX. FINALLY. SOMETHING I CAN USE AND LOOK AND FEEL BEAUTIFUL IN .

Holy Grail Powder
Love this. Great coverage. Feels silky and spreads great on the skin, with a brush, sponge, whatever. I tend to pat it on- I never sweep powders just because I want to avoid streaks and really make sure it's pressed in to set my liquid foundation. This is by far my favorite powder to date. Love!

Better then Body butter!
Love this stuff, I cant get over how rich it feels on dry areas of my skin. Though not the best cream to use in the summer since it gets to be a bit too hydrating.

Alexandra B.
Apr 07, 2012
photographs perfectly
I always had a problem with SPF makeup and flash photography...that's why I gave this one a try. It does not look matte in person,but man does it photograph sooo well (if you use a typical point and shoot digicam that is) this is a perfect powder foundation to use if you are going out at night where you don't really need SPF and you'll be taking photos. Overall,I LOVE IT!:)

It doesn't control my oil but it does take away the dewy look of my BB!
I really hate the dewy look of my SKIN79 Hot Pink BB and it's difficult to find a powder foundation that matches me (used to have MUFE's HD powder but a price increase with a product cut? NO!). This matches perfectly in Ivory, it doesn't leave that silk feel of HD powder but I don't mind. Not like I should be touching my face. I have combination-oily skin right now, so my face being matte is so crucial. I know this foundation used to have micro-fine silver glitter but now it's *just* powder. It seems like nothing will work to control my oil but my makeup does stay in place with this.

Impressed
I am a High End Foundation user, but was curious about this product, I really like it. It covers well and stays less shiny then my high end stuff, the wear time is amazing, and it does not move or clump like other full coverage powders. I do apply with cargos magic brush and dust mineral veil over top but overall does control my super oily skin.

Lumpy Dumpling x.
Dec 05, 2012
Not flat... not matte...
A bit of a misnomer here... this powder is lovely, but i would describe the finish as 'silky' or even 'glowing'... not AT ALL matte.
My skin is somewhere between normal and dry, so it surprises me that a matte finish wasn't achieved!
On the plus side, the shade (01 Ivory) was light enough to match my pallid skin! Ooh hoo!

I liked this product, but not enough for me to buy it again. This product is like every other powder I have tried, except more expensive. I want many makeup products, but i tend to hold off buying them for 2-4 weeks or even a month, just to see if I still want it. This product; however, was a in the moment purchase that I regret wasting my money on. It did not cover my blemishes very well and made my skin look drier then it does normally. If you guys have oily skin, it might cake on you.

No Oil Control!
I have oil/combination skin and this didn't help at all! It only lasted about 2 hours on me before my skin began to get shiney. The powder is lovely and yet I hit pan on it after about 3 weeks of using it. It gives a nice texture to the skin and doesn't give you a cakey look.
---