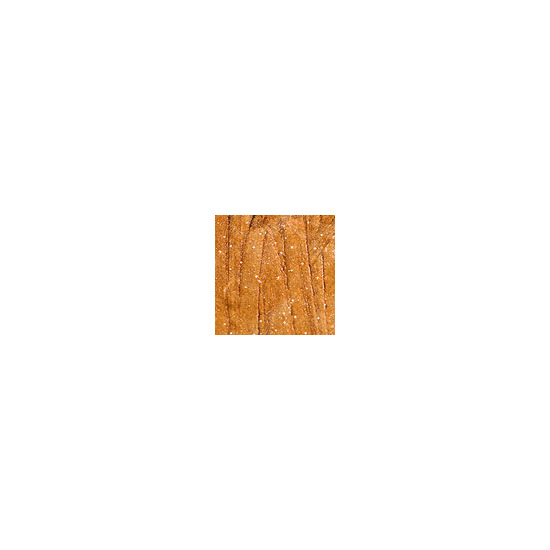 Rollover image to zoom
Reviews

works well
this eyeliner goes on so well it makes my eyes look beautiful so i think. Doesnt bother my sensitive eyes and stays all day and all night. I used it for about 2 years probably have bought 4 OF THE SAME PENCIL BY now. I always have a back up.

Dark, Smudge Proof, Easy to Apply
In comparison to the NYC eyebrow pencil, this one is my favorite. It is easy for my to use this pencil for either my eyebrow application, or eyeliner application. There is no tug or breakage in the lead, and it does not smudge easily. It's a long lasting product that I love and would recommend.

Mary Anne M.
Jul 05, 2012
Varying Hardness of Formula Between Colors
I love NYX products but of the ones I've tried, their Slim Eye Pencils are probably my least favorite. While they are very cheap and tempting to collect in every one of their colors, I think I prefer their creamier pencils including the Jumbo Eye Pencil and their Retractable Waterproof Pencil for the ease of application, since it hardly takes any effort at all to get some serious color pay-off. This isn't always the same for their Slim Eye Pencils. I have bought a range of colors including whites, purples, yellows and greens, and recently obtained a black one for the heck of it; I notice that there is a lot of inconsistency in formulation (some colors are far softer/more pigmented than others). It's a shame, because they have a huge range of colors compared to most affordable brands, but some of the formulas can be so stiff that they're not comfortable to apply without trying to poke your eye out. However, I have found a little work-around this in that warming the pencils somehow prior to applying seems to help with the stiffness/pigmentation problem I have had with these. Try leaving the pencils next to heating hair-styling tools, and then applying them.

Dark and smudge-proof
Great bottom liner. I used to use MAC's eyeliners but I hated how much they smeared so quickly. I really like NYX (black) because it comes on darker than so many other liners and it does not smudge under my eyes. For me, smudging is a deal breaker.. I don't want to have to worry if my liner is smearing. So I love this liner and keep going back to it.

Inexpensive quality eyeliners.
I've heard so many great things about NYX, and for the longest, I was practically dying to try out their products, but I didn't know where to buy them. Finally, an Ulta popped up around my school, so I was able to try out their products. First thing I bought was their eyeliner in White because I wanted a white eyeliner. I use this as an inner corner highlight (sometimes on my brow bones as well) and it really makes my eyes pop. I never use it as a regular eyeliner because I think white is too harsh on my waterline, but as a highlight, it does its job perfectly. It's affordable, and amazing.

I Love it!!
This blog is a review on one of my all time favorite makeup products NYX eyeliners. Since I first started wearing makeup I have always been a fan of this product. The eyeliners go on so smooth and they actually show up the color that they are supposed to be which is always a plus. They are so rich and creamy and they just glide on over my eye lids. I use them to line my top and bottom and they look beautiful and are a great enhancer to your eye makeup (your eyes will "pop"). Aside from eyeliners NYX also have Jumbo Eye Pencil's in various colors, I own one in Milk and I absolutely love it. I use it as an eye shadow base on my eye lid and it helps my eye shadows from creasing and they go on more vibrant and last all day. Whenever I wear NYX eyeliners I never have to worry about having to reapply them during the day in the morning when I put my face on I'm good and I can concentrate on my important things during the day instead of my makeup.
NYX's eyeliners are very slim and trim, there are 40 different gorgeous colors from Sea foam Green to Black Glitter. Divas there is a color for everyone their colors range from neutral colors to the bold and dramatic just depends on your style. The creamy long-wearing formula goes on easily and resists bleeding. I love to wear these eyeliner during the summer because I do not have to worry bout the bleeding, running, or melting they stay on all day long. My NYX collection is small but continuously grow they have so many colors to choose from and they are NOT expensive at all. Remember ladies you can look like a millions bucks without spending a million bucks. All of these eyeliners are available on their website http://www.nyxcosmetics.com/ check it out for the pricing and all of the colors that they offer. I will probably always wear NYX eyeliners because hands down they are the BEST. Below I will show you my NYX eyeliners that I have purchased over the years, I hope you all enjoy and that this review was helpful for those looking for new makeup products to try.





I'm not really sure if all of the eyeliners are like this, but the colors i chose were really not that great. The colors are way too sheer, and barely noticeable. The pigmentation was definetly not what i excpected ( in a bad way). I am very disapointed. And its horrible when you try to apply it over your eyeshadow. Hopefully NYX will make some newer better eyeliners. But for now, I'll still use them ( not on an everyday basis) only because I dont want to just throw them out and waste them.

Just b/c I 'like' the rest of NYX brand...
This eyeliner is a no-go. No color pay off at all. Very sheer. I have the white, black & brown (which is not *that* bad since I use it on my brows. Other than that...Dont do it. Sorry NYX you missed the boat on this one. Still love your eyeshadows though...
---