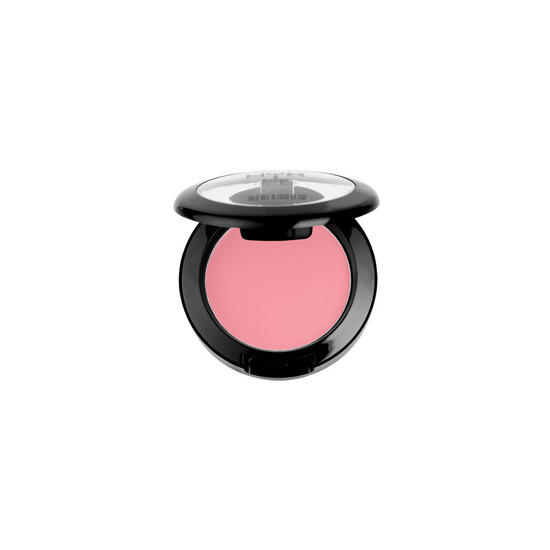 Rollover image to zoom
Reviews

Stephanie H.
Oct 20, 2011
Amazing Cream Blushes!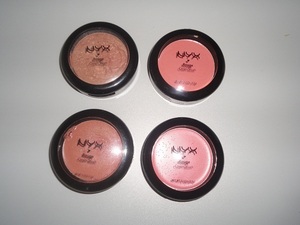 I stumbled upon these blushes at the end of last year while watching Youtube. I am so glad I did! They are so creamy and pigmented. I have 4 in total. They range from Tea Rose to my favorite which is Golden because you can use it all year round. The packaging is okay not anything special. The 5 star rating is just for the product!=D When I first started using these last year I applied them with a stippling brush. My favorite way now is using a foundation brush it is better for placement and blending. I love the color selection that NYX carries. They have colors for every skin tone & the price is unbeatable!

No Longer Available D.
Oct 19, 2011
Great Product!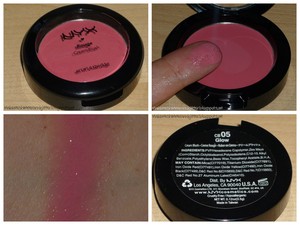 This was my first ever cream blush and I have to say that I am very pleased with it! I love the color it gives on my cheeks. I use my ELF stippling brush to apply this. Gives such a nice color and glow on the cheeks! I love that this product is versatile as well! You can use it on your lips or even on your lids as a base! Works great! The color is pigmented and very buildable. Long lasting! LOVE it! I love that NYX has so many colors to chose from and super affordable!

My Go To Cheek Color For The Summer!
All through out the summer I found myself reaching for this NYX Cream Blush in Glow as my go to cheek color! Its super creamy, easy to blend and nicely pigmented! I think it would look really great on fair to tan skin tones to give you a really fresh, slightly pinky, well..."glow".

So pink, and yet so natural
This blush is in my top two. I have dry to normal skin and this blush looks so natural it's just unbelievable... It's cheap, got a fair amount of product and it's so easy to apply.. One important thing you must remeber is that you should only use a tiny amount of color and build it if you want it to, otherwise you'll end up looking like a porcelain doll :-) In terms of texture on the cheecks, it has this ''part of your skin'' look to it. Will definitely repurchase.

So pretty
This is my first cream blush and it really had me wondering... why did I ever use powder blush? This goes on smoothly, stays on throughout the day, and looks so natural when blended out underneath foundation. I really can't speak highly enough about this product. I'm going to buy one of the brown shades soon to use for contouring.

This blush is really awesome because you can actually use it as a cream blush and as a lip color! In my opinion, the texture is very similar to a lipgloss rather than a cream blush, but I kind of like that! It's very moisturizing, very pigmented, and easy to blend.
I totally recommend this product

My old blushes just sit in the back of my closet now, as I pull this one out every day. I dab two fingers in and blend it across my cheeks for the perfect rosy glow. I am very fair with freckles, and if you like your freckles, this blush is amazing. It makes them pop somehow, in a very sweet way, and you look so fresh and natural. At the end of the day, it's still all there. It also looks lovely on lips, although it doesn't last there. I will say that if you purchase online, you MUST look at reviewers' swatches, because the colors are way off on here and on Ulta. But once you find the right shade for you, you will not regret it.

love for life<33
This isnt a ordinary blush! It has the texture that is extremely creamy. its a color moisturizer! I crazy stuff. This is a buildable, blendable blush that anyone can use. I love it for the summer months when you skin is in desperate need of a moisture, but you also want that beautiful color that will last all day. so go get it now! :P
---