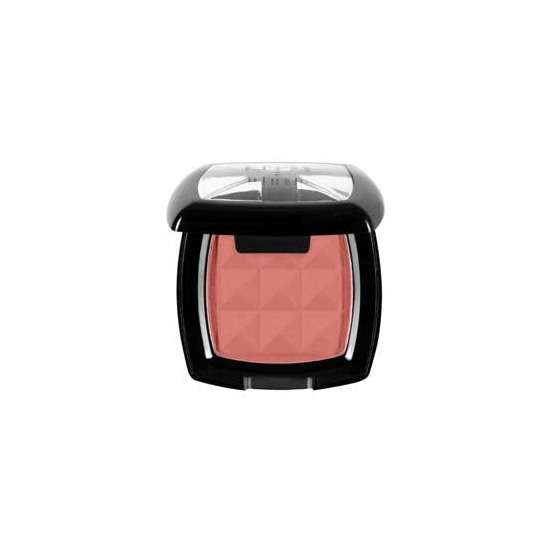 Rollover image to zoom
Reviews

MMM blush
I've had this product for a long time now. NYX is one of the best inexpensive, yet not drugstore nor department makeup brands! NYX really provides high-quality, department store-like makeup. Can't wait to try the rest of the colors.
Pros: Very pigmented Looks small, but I've used this everyday for the longest time and I haven't even hit pan yet Matte color so it looks natural Perfect for olive skin tones Long-lasting Great color payoff
Cons: Nada

Amazing Blush!
These.Blushes.Are.AMAZING!!! Really inexpensive, they have great color pigmentation, AND they last throughout the day! I own only two but I will definitely buy more! I have 'Mocha' and 'Desert Rose'. Mocha is the perfect peachy pink color for my tan skin, I wear it almost everyday and Desert Rose is a more vibrant hot pink with shimmer in it. Try it out for yourself! :)

Emma Kirstine K.
Oct 01, 2012
For the price, it doesn't get any better than this !
I have 4 of these, and taupe is the perfect contour on me, not to grey- not to brown/bronze. The other 3 is Amber, a matte dark pinky peach,-cinnamon, a strong matte orange, in the right amount really beautiful, an so pigmented.- Red -a blue/pinky-toned red, matte and insanely pigmented, a small amount gives the most natural flush of red to the cheeks. undetectable on the skin. In my opinion Amber and red is the most wearable shades for all skintones. Cinnamon is amazing if you use it right. And Taupe is the fool-proof contour. the only thing is the packedging, it could be better, but for the price, the product itself is awesome, and i'm very satisfied. I recommend these to anyone who ask me.

No Longer Available D.
Oct 19, 2011
Mocha!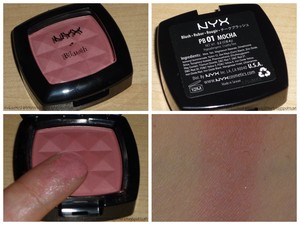 This is my first and only NYX blush and I love it! It is so pigmented and you sure have to use this blush with a light hand because you can end putting too much at one. It's better to build the color rather than just slapping it on full force. The color is long lasting and smooth when applying! I look forward to getting other colors!

Great Contour For Pale Girls
In a haul from goldenappleoferis, she mentioned buying this to use a contour, because she's pale with cool undertones and needs something more ash-toned and less bronze. I have similar skin tones to her, and was on the hunt for a good contour colour. I bought it, and immediately fell in love. It gives enough of a shadow so that it is subtly noticeable, but not so much that it's an obvious line of taupe-brown powder on my face. It blends nicely, and I really want to try a few more colours.

Stephanie H.
Oct 21, 2011
Gorgeous Range of Colors!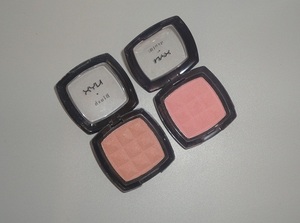 I love NYX powder blushes! The pigmentation is wonderful & they are so soft. The two colors I own are the very popular Peach & Angel. Angel I use more everyday. The packaging again is nothing special and is a bit flimsy. The price is so great for what the product can do. The only thing is they can be a bit powdery compared to higher end blushes. But, the pigmentation is the big payoff=D

Love the product, price, & color. These blushes have great pigment & wear well. I am usually not a fan of blush in general & only recently started wearing it. For the price I figured it couldn't hurt to give it a try. I immediately fell in love. Cinnamon is a great natural looking shade for deep skin tones & is now part of my makeup routine.
---