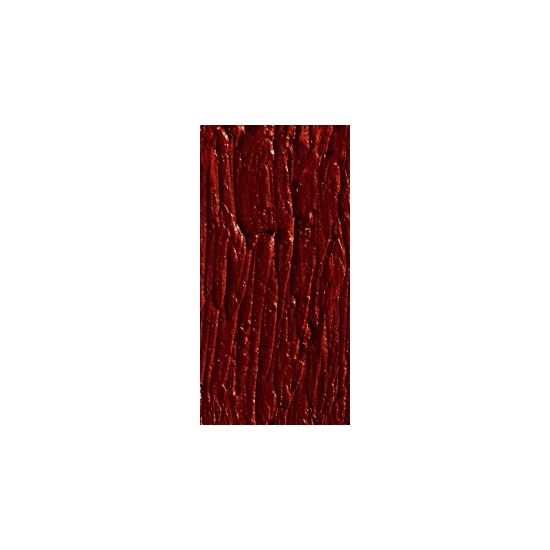 Rollover image to zoom
Reviews

Great Matte Lippie on the cheap!
When I first decided to buy this I was a bit skepitcal because it was only $6 & 98% of all other drug store lipsticks are horrible on me! It is creamy & long lasting in color. I highly reccomend this to everyone who is wanting to explore with colors or a great cheap alternative to the high end brands!

Amazing!
Pros: Affordable, amazingly pigmented, lasts forever Cons: Slight feathering, slightly drying
I have this in Pure Red. This is the most amazing bright red lipstick ever. If you apply this on exfoliated and prepped lips, it glides on smoothly and evenly. You only need 1 coat to achieve full coverage. Despite its opacity, this lipstick is not oily, caky or thick at all. It feels very, very light on my lips.
It might start to feather after 2 hours or so, but I find that blotting and touching up extends the wear time tremendously. It's also slightly drying on my lips, but I have drip lips that are prone to chapping.
For the price, I believe this is the best quality lipstick you can get!

I love this lipstick stays matte and does not dry your lips like other matte lipsticks . The color pay off is amazing i just needed to pat the lipstick on and smooth it using my fingers for a sheer look . Looks nice on asian skin . Used it as a blush a couple of times and liked what it gave . Definitely loving the price !

High Quality Lipsticks for Cheap, Great Color Range! Review for Butter and Shocking Pink
I'm definitely late on the NYX bandwagon and now that NYX is at CVS I can travel 10 minutes for a NYX fix as opposed to the typical 25 minutes I used to have to trek to Target. The only downside is that both of the those retailers only have a limited selection of products so I can't get the HD concealer wand- grr!! Anyway, I was doing a specific makeup look that required a beige/brown lip and once I found out about Butter, I had to have it! I also picked up Shocking Pink a little later when I saw one of my fave Beautylishers/Gurus wearing it, and since I've been in a pink lippie mood, this shade fit the bill! Its not as intense as Candy Yum Yum, but I wanted something similar. I love how creamy these lippies are, not drying, and still have a slight sheen. Really worth having a few in your collection!
Butter is a beige/brown with an almost grey tint- I love it because its similar to the bizarre colors that the indie brands put out but its available at the drugstore! Its perfect for any 90s or even Mod look!
Shocking Pink is a blue based bright/hot pink that doubles really well with NYX's Pinky Lip liner. I paired it with an ultramarine/cobalt liner on the eyes that really made the blue undertones in the lippie stand out!

Surprisingly Amazing!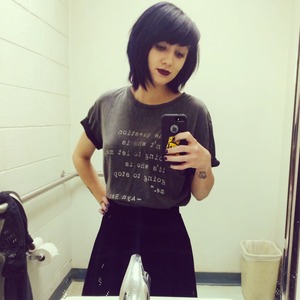 Well, for one thing, the color I have isn't listed in the options. I have the color Siren which just came out. I was surprised how much I really love this lipstick. It is a beautiful matte finish without flaking and drying throughout the day - it has a light and comfortable feel in my lips. Definitely one of my new favorites and surprisingly awesome for the price you pay. The color is a dark red/plum mix that is absolutely beautiful. It looks really dark but it definitely has color.

Beautiful color, long lasting, great price!
I wanted a soft, warm pink with a matte finish and Euro Trash fit the bill. I can wear it alone, but prefer to pair it with a very soft brown lipliner for a soft, natural look. I wear it over a very light layer of lip balm and find that it lasts for about 4-5 hours before starting to fade, even after eating and drinking. It does not feel drying to my lips and I did not notice any off-putting odors.
I have a couple of other colors, Maison and Alabama and get the same great results with two very different colors. This is a very good deal!

my love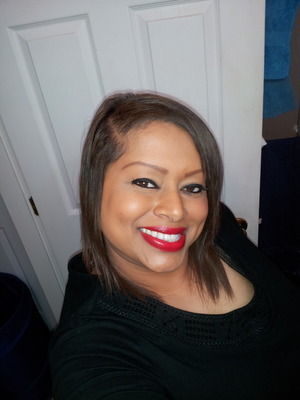 THIS IS ONE OF MY FAVIOURTE LIPSTICKS AS MATT LIP COLORS GO. WOW!!!! IS THE WORD I WOULD USE FOR ME THAT IS I LOVE BOLD BRIGHT COLORS I REMEMBER BUYING THIS AND WOMEN KEPT ASKING ME WHAT COLOR IS THAT WHAERE DID YOU BUY THAT IYS SO PRETTY. I HAVE BOUGHT MY SECOND TUBE SINCE A YEAR A GO BUT I DO HAVE MANY OTHER SHADES FROM THIS LINE N I AM LIVING THEM TOO. VERY HAPPY.. :-)
---