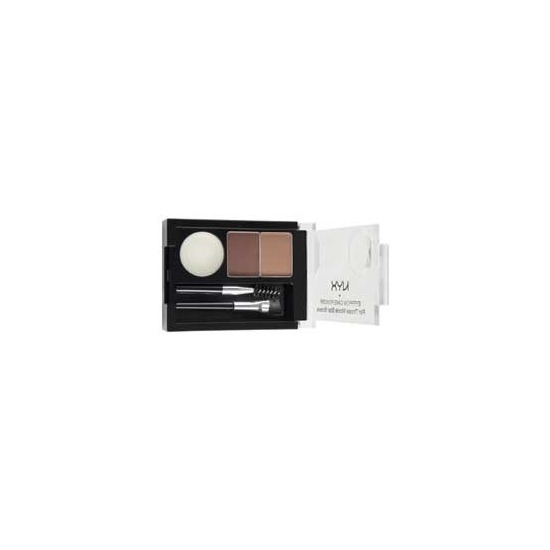 Rollover image to zoom
Reviews

Perfect for trying to achieve those movie star brows inspired by the likes of Rachel Weisz or Audrey Hepburn. I would suggest applying the wax and then the powder; however, pad a tissue on them before completion, or else the colour will get on whatever you rest your face on (ex. pillow, etc.).

Brittney Chloe H.
Feb 10, 2011
I can't believe how affordable this is! I love how easily this glides on and fills my brows. Because I have very black hair, the black works perfectly and so does the gray. I can control the intensity of the colour depending on the makeup I'm wearing that day. The only thing that bugs me is probably the applicators that come with it, they're very short handled and I find that if I use my EcoTools angled liner brush, it doesn't deliver the same intensity and pigmentation. I'd rather suffer with the short applicators tbh :p

My daughter loves this product.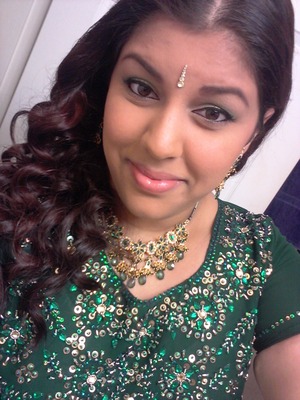 My daughter loves this shade of dark brown she says that this product works amazing for her she doesn't have to do anything to her eyebrows all day she simply loves this. NYX makeup is amazing i will put a picture of of her with her eyebrows done with NYX cake powder.

I REALLY LIKE THE WAX!
This NYX eyebrow powder kit trio is a great product for a beauty guru! The wax tames the brows, making them look very clean and precise. The eyebrow powder is not a harsh/dark as an eyebrow pencil. I use an Eco Tools angled eye shadow brush to fill in my brows and they turn out perfect every time, thanks to NYX!

AWESOME
this is seriously amazing, i can't even tell you how many freakin brow products i've tried, this is much thicker "cakier" than a regular eyeshadow and it blends really nicely with your skin and hair so it doesn't look "drawn" on or whatever, i would deff by this again, but i'm almost out of the wax and still have a bunch of the powder left, which sucks, wish they sold the wax seperately. this is a LOVE product especially for the price

Great!
Affordable and of superb quality. I use this everyday to fill out my brows and give them a Hepburn appearance. I would highly recommend this product; however, if you do get it, use a better quality brow brush. I find that the brush that comes with it puts too much product on, while a professional brush applies it much better! 😊
---