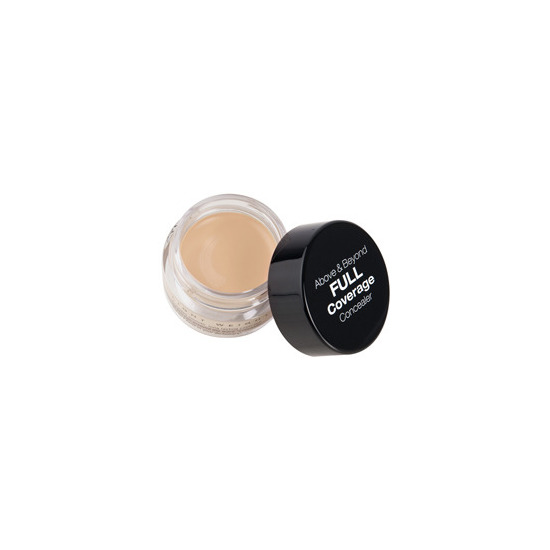 Rollover image to zoom
Reviews

Gets the job done!!!
Wow! I have this in both Nutmeg and Chestnut and am very impressed with the coverage. This concealer is easy to apply....very creamy, but not slick and greasy. It works beautifully underneath my eyes (you do need to set this with powder to prevent creasing). I use Chestnut to 'erase' any small marks on my face and it gives me a flawless look. I don't recommend using this paticular concealer as an eyelid primer, you may have some creasing.
For the price, you really can't go wrong. I'm surprised that I don't hear more about this great product.

I'm naturally dark under my eyes. If you look at my baby pictures, I'm dark. I've been trying to find something to combat them for years. I finally discovered using orange concealers helps. I love this product! I don't have to use a ton and the price is right!

I swear by this.
This is my holy grail product. These days I go nowhere without it, especially if I'm breaking out, which is most of the time. I wear this under and over my eyes, over my acne and acne scars, and over other red spots. I also touch up over my foundation. I've tried applying it with my fingers and a brush but I get the most coverage with a sponge. I occasionally use the green one as well, but I find it doesn't make a whole lot of difference for me.

mac dupe
Love this concealer. In my opinion these concealers are a dupe for mac's studio fix concealers, just for ten times less the price. Very easy to apply as well as blend out. For my self I use nutmeg for any imperfections I would like to cover up and I use tan for a highlight. Definatley a great buy.

This concealer applies fine, but then it becomes very dry and flaky on the skin. For the price it's not the worst thing out there but I will definitely not repurchase.

almost as amazing as my prolong wear
very thick and nice consistency. matches my skin perfectly and covers beautifully. i use this to cover up my scarring and under eyes and they disappear, love this concealer so much! honestly , it is a thick consistency but it reminds me so much of the coverage of my Mac Prolong wear
---