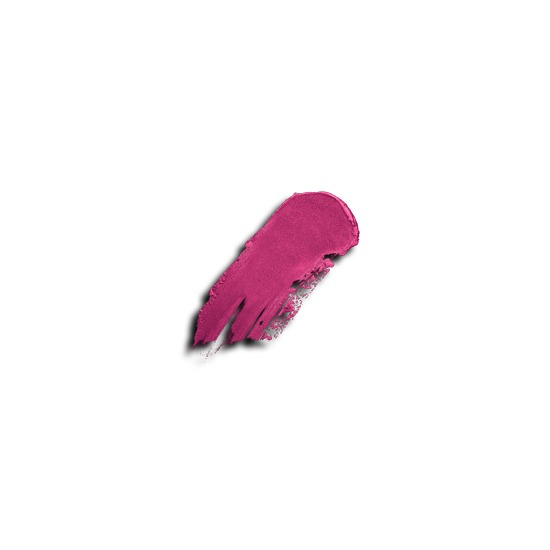 Rollover image to zoom
Reviews

In love!
I have EVERY color so I just picked one for this review! These were he very first lip products I ever used and I've loved them ever since. The color doesn't last super long but they are very pigmented, don't dry out the lips, and the shimmer effect that some of them have is beautiful. These are great for beginners to practice with especially because of the products. They are also great for those wanting to try out new colors but don't want to spend a lot in case it's not for them!

Great for emergencies!
I am a dancer and the morning of my dance company's performance of the Nutcracker, I realized I had just ran out of my favorite show lipstick and my backup was lost. In panic, I stopped really quickly at CVS to grab any red lipstick I could find on the way to the show. It turned out to be this lipstick and worked better than I thought it was going to. It was a perfect color for the show and lasted all day. However, it is not my favorite, but in that moment it was my saving grace!

I really like this lipstick! I love the price too. It has become one of my go to pink lipsticks. I'd doesn't last to long though, I have to reapply it about every 2 hours, but that is ok considering it was SUPER cheap.

Very impressed!!
I'm usually a MAC or UrbanDecay lipstick kind of girl...but I stumbled upon these one day while at Wal Mart and was very excited about the price ($0.93). I was like what the heck let me just try one and purchased the Retro Red. Very great lipstick especially for it's price. However when I put it on I had to reapply it about 2-3 hours later. Other then that I love it. Very nice and smooth color and this is pretty much my go to "RETRO RED" =) I'm actually looking forward to going back to Wal Mart and purchasing other shades to try.

Annamarie O.
Aug 09, 2013
Love!
This product was a very good quality red pinkish lipstick for the price. I got mine in the shade ruby and I wear it all the time. It is moisturizing and has a slight sparkle to the formula that makes my lips stand out more! :)
Stephanie K.
Dec 17, 2012
amazing color for the price!
I like to change up my lipsticks, but am hesitant to spend a lot on bright colors. When I first saw the shade Ruby I thought it was going to be a deep red. It ended up being a more pinkish-red color but it is still really pretty. The sparkles add a nice touch!

Very good, considering the price
N.Y.C product usually are quite amazing, compared to their price. The colour that i got (blossom) is a hot pink with blue undertones, which makes your teeth appear whiter: so it's a universally flattering shade. My friend who is far lighter skin toned than me uses the same shade and it looks phenomenal on her too. The darker skin tone you are though, the more toned down this colour will look. This dries matte and lasts for a long time. You need to use a lip brush to apply this lipstick however, because the lipstick itself doesn't glide on smoothly and can clump up if you don't use a lip brush to spread it smoothly. But overall, it's very impressive and i'm definitely going to re-purchase it in more colours.

if you don't mind a non-matte lipstick that takes layers to get the colour right, then this is a steal.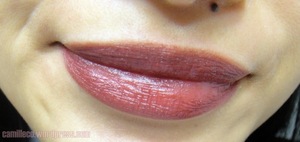 I was originally trying to find a similar colour (Wine Not, to be exact) in Revlon's Matte lipsticks, but when I got to the drugmart only to find it was sold out, I was just looking for a cheap alternative.
The first thing you notice about the lipstick is that it's in a packaging that looks a bit similar to concealers. It's cute. Nothing too fancy, and you're able to see the colour on the bullet, as well as the name underneath the tube.
The colour looks quite dark when you see it in person, I was hestitating whether to buy this one or a shade lighter.
As expected of a moist lipsticks, the colour isn't so pigmented when first applied. It's really not as dark as it looks at all. But with a few more swipes, you can see the product is buildable and therefore the colour on the bullet is achievable.
Here you can see what it looks like applied with a few layers. With about 4 swipes, the product is still really light and does not appear to be 'caked on'.
The lipstick provides my lips with moisture and the colour does last a few hours. So, with that being said: for the low price of $2.29, if you don't mind a non-matte lipstick that takes layers to get the colour right, then this is a steal.
---