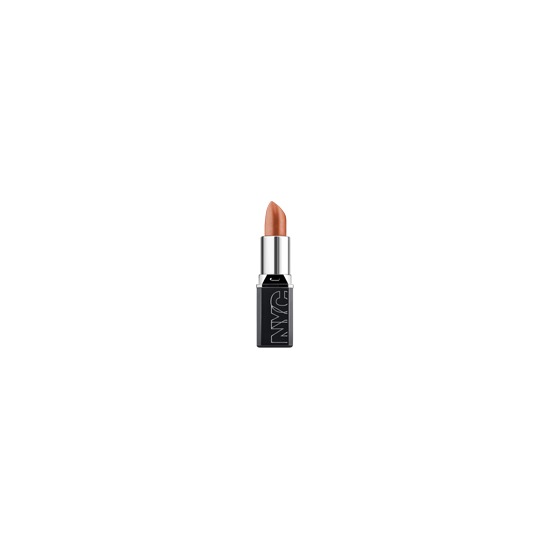 Rollover image to zoom
Reviews

Decent quality for $2.00!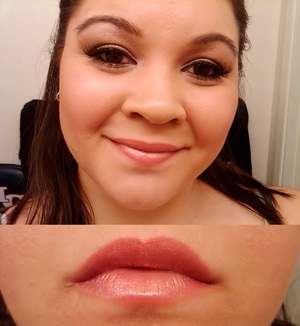 I bought this NYC Ultra Last Lipwear a few years ago and I have been using it on/off during the summer months. I got this for about $2.00, and although I assumed the quality would match the price, I've been liking this lipwear ever since I bought it. I own the shade Rose Gold which is a pretty coral with gold shimmer. This lipwear lasts on the lips about 2-3 hours and applies very smooth almost like a lip conditioner. It's not drying on the lips either, so I don't usually wear a gloss over it. The only thing I dislike about it is the scent... it has that low-end-cosmetics smell to it, but it doesn't last long so it's bearable.

I can at least say that I tried it without hurting my wallet.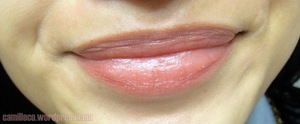 The packaging is a little different from the Ultra Moist Lip Wear one. For one, it's in a rectangular casing instead of a rounded one. The NYC label is also much more visible on this.
The colour also was a shade lighter than the 320 and considerably more brown. Not quite the colour I was looking for.
Surprisingly, the formula for this lipstick is even more moist than the Ultra Moist Lipstick. It's super sheer when first applied, and is hardly buildable.
Here's what it looks like with a few layers. It's not horrible, but it's not what I expected either.
The lipstick provides my lips with moisture and the lasts for, at most, an hour and a half before needing to be touched up again. I don't think I'll be buying this one again. But still, for only $2.29, I can at least say that I tried it without hurting my wallet.

one of my favorite products!
i own a couple of these lipsticks & definitely will be buying more just because they're so pigmented & so creamy, they last all day long & very very affordable! these are one of my favorite lipsticks because they're not sticky & they're very true to their color. i love them =)

Love Love Love
One reason I love these lipsticks is because of the price! At my rite-aid they are 1.99! The one i have is 402 Blue Rose and I'm in love with it. It's such a pretty color with great pigmentation! I definitely will get another one when i run out. The only thing i do not like is that it is very drying so I either have to wear lipbalm under or lipgloss ontop. Otherwise it is fantastic.

Better than expected
I picked up this lipstick at Target in the shade Snowcone (#411). These must have been selling pretty fast because there were only 3 out of 10 available colors left! Probably because it only cost around $1.50 each- by far the cheapest lipstick I've ever seen. Well the texture is very creamy and applies well. I like the fact the it gives color but isn't extremely pigmented. As for the 6 hour claim? Well, it doesn't stay that long. I'd say about 3 hours at most. I don't know why everyone has been complaining about the packaging. It seems like standard lipstick packaging to me, no issues so far. Overall I gave 4 stars. This was much better than anticipated. Definitely going to purchase again!

Great Sheer Coverage.
If you want a more everyday look without over apply lipstick. This is your brand. It has amazing consistency but this lipstick IS sheerer than others. For only about $1, you can get these. I own a couple and the packaging is very simple, the colors are cute, and very great for everyday wear.

A pleasant surprise!
I have hardly ANY lip products, because I'm so obsessed with finding new eye makeup that I completely overlook anything else. So I was out shopping this past Friday and I decided I needed to buy some lipsticks, seeing as the ones I have don't stay well and aren't really every day colors. I found this lipstick in Target and picked up "Flirty". I was so surprised at how satin the finish was and how LONG it stayed on! It's almost like a stain, and it was only $2! I went back yesterday to get more of these but they were practically sold out - looks like I'm not the only person who really enjoys this lipstick! I will be buying more very soon!!

These were only $1.00 at walmart! Who wouldn't want to try this product? I bought the color Smooch. It is a nice pink color and shows up very well. It lasts for a good length of time, but it is very drying. I always have to wear lipbalm underneath. I would recommend this though.
---