Smooth Skin Liquid Makeup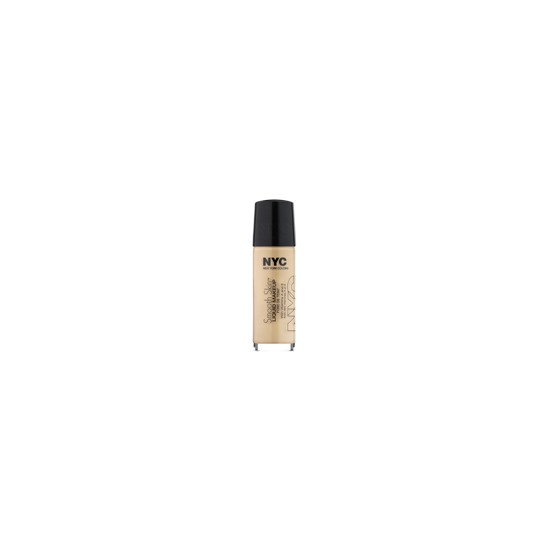 Rollover image to zoom
Reviews

Another great product for stage work
I do a lot if stage work and this foundation is by far my favorite! The coverage is heavy and cakey. It's also super orange! These are all great qualities for stage work (some like cakey other don't just depends). It's also easy to layer other products on top of. It's easy to touch up and sweat marks are no apparent! However I dislike the packaging very much. You can't get anything out if the bottle!!! I left it upside down for a day and a half in the dressing room and still nothing! I ended up wedging a makeup sponge up the bottle to get any product! Deff not a foundation for daily use but on the stage it is perfect! :)

Worst foundation ever. I brought this foundation last year. I could not get any product out of the bottle. A few weeks ago, I decided to try again. Surprisingly, the product came. However the coverage and pigmentation is a huge disappointment. The coverage is heavy and cakey. I advise everyone to save their money and buy a better foundation like the Loreal true match.

Autumn Hope F.
Mar 8, 2014
Mediocre At Best
I like to use this as a concealer, but it sucks as a foundation. The packaging is terrible-I can only get it out using my concealer brush, and couldn't test it in the store to make sure it was the right shade (I got lucky). It's pretty cakey and hard to apply as a foundation. I don't recommend it.

No, just no
Not only did it make my skin oily, but it was also difficult to apply. I don't know how they expect you to get it out of the bottle because it doesn't come out on it's own. You can trade shaking it out but it doesn't work. I had to use a brush. I didn't like it at all.

Let's just talk about the packaging. When I bought this, I tried to shake it out onto my hand. When that didn't work, I shoved EVERY SINGLE foundation brush I had into the bottle. Nothing fit. I ended up having to shove the end of a brush in it and scoop it out. Um, no.
The product is a bit this, but pretty good.

its okay..
so I used to think I HATED this but I gave it a second chance after I learned how to actually put on makeup.... if u have oily skin, this may bot work well for you but for dry skin its good.... it has good enough coverage too... I only ever used concealer under my eyes and if I had a big blemish but other than that I was able to powder, brows and go!

Disappointed.
I bought this product after reading reviews, hoping it would work for me. That week I was attending a job fare and didn't have enough money to but the foundation I usually go for (Revlon color stay). So, I decided to give this a chance and I was extremely disappointed. It became cakey right after I applied it, and it also melted off of my face before I even made it to my destination. It was an extremely hot day, and I didn't use a primer. Would wearing a primer under this had made a difference?
---