Smooch Proof 16HR Lip Stain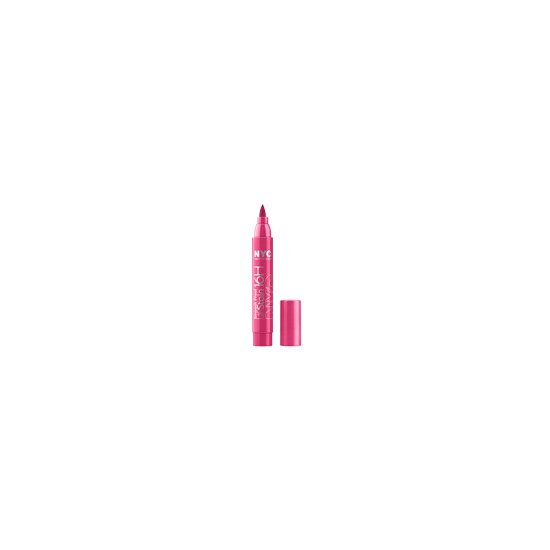 Rollover image to zoom
Reviews

not true to color
my friend got the nude color and i got the pinkest one and let me tell you there are NOT true to color. the nude color comes out as a really dark brownish color and the pink one is more like a bright scarlet, which is NOT my color. other then that they are pretty okay i mean u get what you pay for so it's not as long lasting as it claims but it lasted for 5ish hours for her, but i wouldn't know since i erased mine and gave mine away..

Dries up too fast
I was so excited to try this product out mainly because it was significantly less expensive than Covergirl or Revlon and the color choices are great. At first i was very pleased with this product because it only took two coats of this lip stain for the color to show up and it lasted a pretty fair amount of time throughout the day. After a week or so i noticed it started to dry up and the color would fade in an hour and it would take about five coats for the color to show up. I guess I've learned you get what you pay for >.<

I change my mind.
I used to love these, but as I started using more lipstains, i realized this kind of sucks! >.< I prefer Revlon Just bitten or Covergirl Outlast. :) The tips on these ones arent very great, and they leak into the cap quite a bit. I do like the pigmentation, but they aren't the best if you're just looking for a little bit of a stain. I like more buildable color, so this one is just not my favorite as much anymore.

I have two of these and Im not really a fan! First off they are reallly drying, even if you put chapstick over it. Also they DO NOT stay for 16hrs. Which I wasn't expecting, but I was at least hoping they would last the 8 hrs I was in school, nope! It's a miss for me.

Not so great.
Picked one up just to try before buying a more expensive lip stain. Not a fan of this. I don't like the felt tip. Felt like I was drawing on my lips with a magic marker. Definitely stained but made my lips insanely dry even though I used a lip balm under.

Not a stain!!!
Although the color is very nice; this is not a stain! It smells like magic marker and does not stick to lips at all! There is absolutely no staying power at all! I really hoped I would live this product but I just can't. I do like to later it on top if my shimmer lipsticks on the days I want more of a matte finish but it's not even great for that in all honesty.

Missed!
This was my first ever lip stain I don't know what color I got it in, but I used it one day, and at lunch time it was all gone. I used it the next and there was barely enough color on my lips, and by the third day it didn't even work. I hated it, and if you you want a cheap lip stain go ahead and buy it. I found a great one by hard candy, it is called all glossed up. I loved that product. So all in all I wouldn't recommend this product, even to my frenemies.

nah
great when applied. didnt stick with me. formula needs to be perfected. smells very strong . feels like a magic marker on my lips. drying and makes my lips peel, the pointed tip was annoying. cant wear with a gloss. tossed it after a few tries
---