City Curls Curling Mascara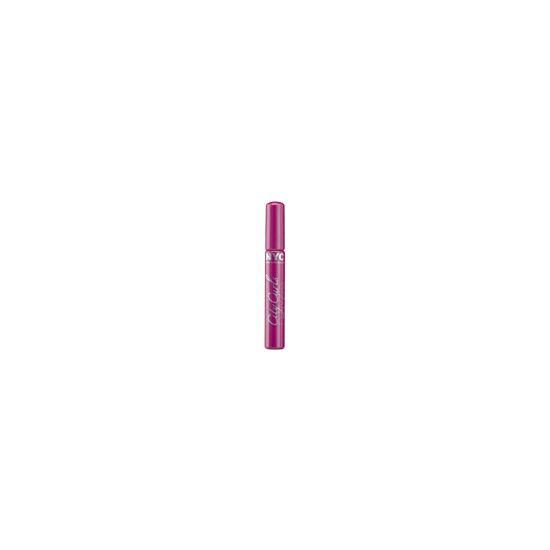 Rollover image to zoom
Reviews

This mascara is okay. It's not expensive so it's great for the price but it doesn't curl my eyelashes the way I wanted the brush to… it stays on for a long time and doesn't flake off

Autumn Hope F.
Mar 08, 2014
Amazing, but can be clumpy
I love this mascara, but it can be clumpy. It works as both a mascara and a eyelash curler, so it's great for those of you with straight eyelashes. :)

I LOVE IT!
Sometimes i'm to lazy to curl my lashes,so,i just put on a few coats of this product, and it really works! It also makes my lashes very long, plus the packaging is adorable! I hope they make it in waterproof :) Planning on buying a lot more in the future :)

Never tried before but found it to be...
amazing! I've seen and heard of NYC products, but I never thought of trying them out. I was given this product as part of an event swag bag and I've been using it ever since. I've also added another one to my kit so I can use it on clients. It has a great formula and definitely gives a curl to your lashes. The brush is great too. On set, I've seen how it makes my models' lashes look. I've actually opted out of using false lashes on a few shoots because it just makes their lashes look so damn good! Definitely recommend this mascara for anyone who's looking for a cheap, good curling mascara that has a semi-wet formula.

I don't like using eyelash curlers that often so this mascara is something I really like. It doesn't give you extreme curls but it does still curl your lashes. I put on a layer on both eyes, wait about 15 second and apply another coat and repeat until i get my desired look. It doesn't so much as curl as it does lift, but i'm pretty content with it.

Affordable, LOVE the Brush!
I never tried NYC's mascaras before, and I thought I would give it a try. It says that it gives you so much percent more of a curl than your regular mascara....WRONG. It didnt give me any curl WHATSOEVER! I weighed my lashes down, and it started to clump on the second application. I love the brush though! It's perfect for my bottom lashes, so that's what I use them for. It doesn't smudge on my bottom lashes, but it does touch my under eyes, so I would clean it up with a q tip, no biggy. I just wish the curl that they advertised for their product was true..:/
---