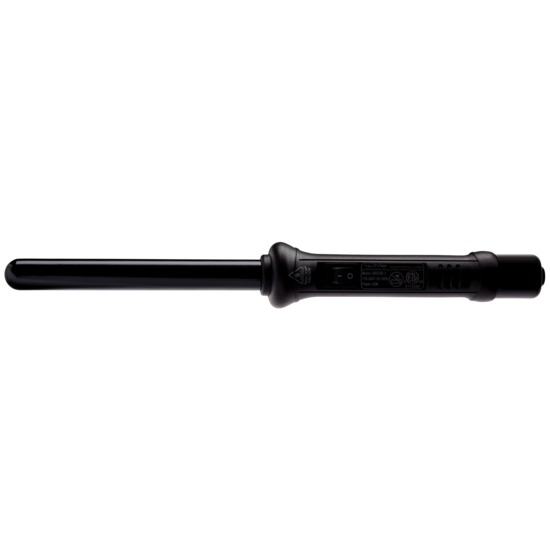 Rollover image to zoom
Reviews
Love it
The first time I ever used a clip less flat iron, it was kind of hard, i'm not going to lie. After a few tries, I got a hang of it and now, I love it! It creates beautiful curls that last for over 12 hours. Also, since there is not clip, there is no crease from the clip so you get beautiful flawless curls.

Great curling iron, but expensive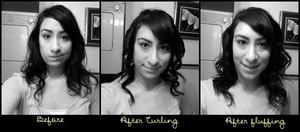 I purchased this curling wand in the color hot pink! The wand comes with a glove to protect your hand from burning. Although I tried it a couple times, I actually don't like using the glove because I can't really feel where the piece of hair I am curling ends. But I do think its great to include and probably necessary to use if you're just starting out with a clip-less curling iron and may not be used to holding it yet. The curling wand itself is very very lightweight. It is tourmaline-infused to prevent damage and has Negative Ion Technology to reduce static and frizz. There is only one heat setting (which is extremely hot) and it heats up very quickly as well. The one feature I really wish it had was an indicator light, because I always seem to forget to turn it off!
I definitely think this is a great curling iron and I love it (my results are in the picture on right), but I don't really think it is worth the price tag of $155. I only paid $55 since I had a gift card, and I think it is probably worth that much, not the full price it lists. The advantages this has over my previous curling iron are that it curls my hair slightly faster (maybe 10 minutes instead of 15) and the curls are very defined and are a little less frizzy. Besides that, this doesn't do much that my previous curling iron didn't do. There are also many good curling wands that are made of the same material (tourmaline) that retail for well under $100 that I've come across, and I assume they would give the same results. This does get rave reviews, though, so if you really want a good clip-less curling iron (and have the extra cash) then you can't go wrong with this one!
---