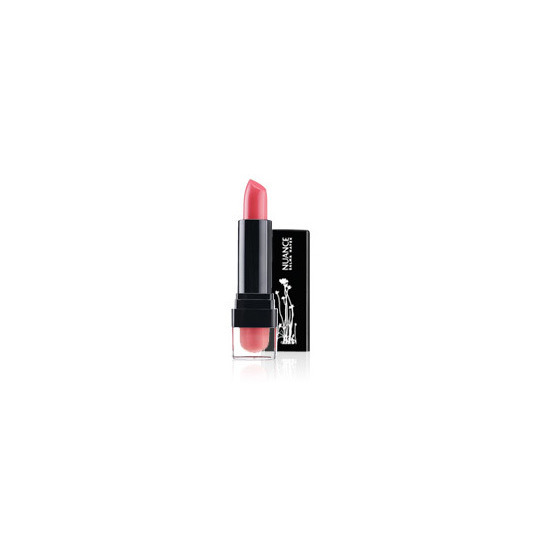 Rollover image to zoom
Reviews

best lipstick i own!!
So I have a hard time when using lipsticks on my lip. this is my actual favorite choice of lipstick Why? this is the only time that i can use a lipstick with having to apply chap stick underneath. the lipstick is super moist and glides on smoothly. i think im in love with it. Doesnt have a smelly scent to it. Doesnt feel like a lipstick but a feel like you have chapstick on only. Packaging is beautiful and simple. Glides on smooth. Instantly feel your lips smoother, softer, and more moist. Great for those, like me, who have chap lips all the time and all season long. Will go back in repurchase the rest next time. Pricing: ranging for $9-$11. Depends on where you live and get it from. Over all, Awesome!!!

I use this lipstick everyday. It is a beautiful color and is buildable. When you put it on at first it seems very sheer but as you apply more the color builds. You can keep adding until you get the payoff that you want, which makes it an appropriate lipstick for any occasion. What I don't like about it is that it doesn't last very long and you have to reapply very often. Other than that, it is a very glossy lipstick. It is more like a gloss, not a lipstick. It is very moisturizing and doesn't dry your lips out at all, which is a huge plus. If you're debating whether or not you should get this lipstick, I say get it!

Great Vegan Lipstick!
This is a great vegan lipstick...its not only vegan, but paraben free as well. I love that Nuance uses so many natural ingredients. These glide onto your lips smoothly, and the formula hydrates and nourishes. I own this lipstick in Paprika. The color line for her lipsticks is somewhat subdued, and is meant to be the Bobbi Brown of drugstore cosmetics. The lipstick is a sheer lustrous color, which is common in vegan lipsticks that are luster finish. There are frequently deals on her items, everything so far has been a hit.
---