Lifting and Firming Foundation SPF15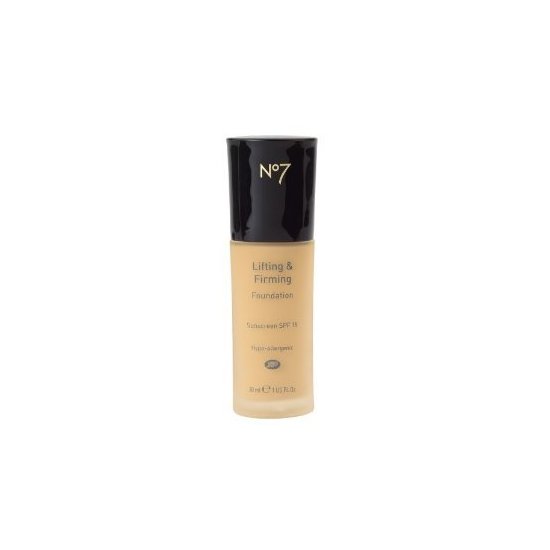 Rollover image to zoom
Reviews

one of the best, if not the best, drugstore foundations out there!
I am obsessed with using this foundation! In the midst of trying different drugstore foundations and being disappointed i came across this one and fell in love. I use it on a regular basis and love the results every time. I have tried several drugstore brands and although i do like them at first i have noticed that after a few uses they end up leaving my skin feeling oily, blotchy, and cakey.

Dupe for Chanel Mat Lumiere!
Thanks for adding this for me BL!!! I bought this after having a string of failed experiences with three or four drugstore foundations that have just came out recently. Before I get started, I will say that I tried and was satisfied with Chanel Mat Lumiere a few years ago, but I just felt the price of the product made me disappointed with the product, kind of like it should do more than it was doing? Anyway, this product has been my answer to that problem. This foundation makes me look healthy and highlighted without making me sparkly or shiny, or like I applied obvious highlight to my skin. It covers most of my flaws with one coat, so I classify this as a medium coverage foundation, that is very buildable as the product gives you time to work with it before it sets. The finish is a nice, semi-matte finish. I had a massive breakout with the other foundations I tried before I had bought this, and they cleared up after I started using this while still covering them. It lasts all day on me, it unfortunately is not transfer resistant, but even though I am combo-oily I do notice I still have quite a bit of product on at the end of the day. I am almost perfectly matched to the color "Almond" and I am NC/NW 35 at the moment. Most of the colors in this foundation are yellow-based, and even though I am neutral, they don't make me look plasticy or unnatural. I took only a half-star a way because of the color/undertone selection, I think they only have like 5 or 6 shades! I paid about $15.00 for this at Target, so it's on the higher end of drugstore foundations, but it's much better than the $55.00 for Chanel's Mat Lumiere.
I would honestly say go for it if you are oily, combo-oily or even normal with some dryness. This is my new favorite drugstore foundation, and I won't ever purchase another drugstore foundation again unless they discontinue it.
Update: I did exchange the shade "Almond" for the shade "Vanilla" as the Almond shade oxidized on me throughout the day.
---