SUN Protect Water Gel SPF30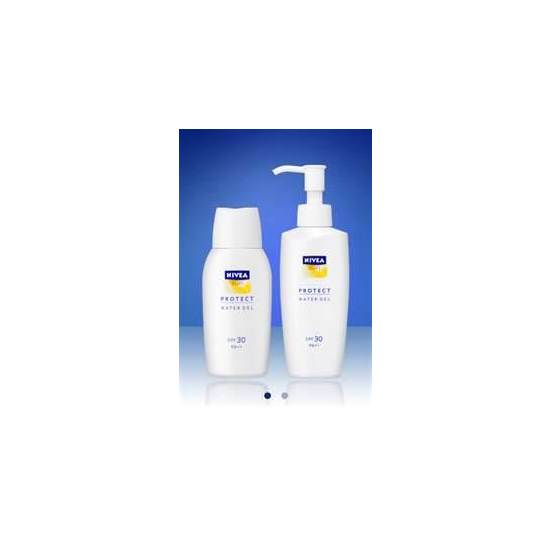 Rollover image to zoom
Reviews

Worth the considerable effort to purchase!
Unfortunately, this product is not available in the U.S. You can order online, but it is very expensive. I am fortunate enough to have family in Japan who sends this to me at cost. If they ever move back to the states I will absolutely pay the higher cost and order this sunscreen online!
This is a water-based, SPF 30 sunscreen. As a woman of color I find that many foundations with sunscreen leave an unattractive white/greyish cast to my skin. Wearing a sunscreen under a non SPF foundation has the same effect. This is not an issue if I use foundations without sunscreen, but I still need and want the protection.
Enter Nivea Sun Protect Water Gel.
This applies very smoothly and quickly absorbs. I have absoultely no white or grey residue at all and it does not adversely affect my foundations and powders!
During the summer, I wear this alone instead of with a moisturizer. It is not greasy in the slightest bit and gives great protection to my face and neck.
I hope that Nivea will decide to sell this in the US.....This is truly a wonderful product. You can get it in a pump or squeeze bottle.
---