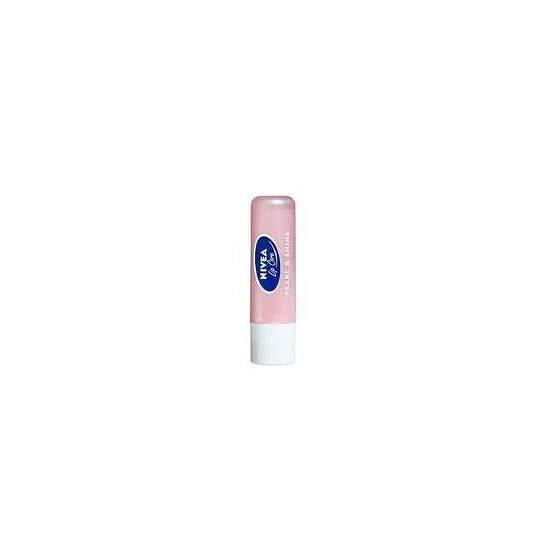 Rollover image to zoom
Reviews

Worth the money
I found this at my local Russian/polish superstore, it moisturizes while adding a shimmery finish. A lot of tinted/shimmer lip balms crack my lips but this does wonders! (I also have eczema. Severely dry skin, and this is great for sore dry lips. It accentuated cracks though...)

Elizabeth P.
Apr 27, 2014
Amazing
This goes on so smoothly and it gives you such a nice & natural pearl shine. It especially does not clot and moisturizes very well. I wear this on a day to day basis and it completes every look and its quick and easy to pull off. I definetly reccomend this product. or any other Nivea product!

It's perfect for summer and the color is shiny depending on how much you apply. Some apply this on their lipstick if they want to create a shiny look and some apply directly because it can look like you are wearing a pink lipstick. I apply it directly to create a shiny pink look when I'm in a hurry or in school. It can work as a moisturizer too and the price is definitely affordable. Smells funny and sweet. It contains: polydecene, paraffin, petrolatum, ceresin, cyclomethicone, isopropyl palmitate, copernicia, cerifera, caprylic/capric triglyceride, parfum.

Pretty good!
I think this one was ok. It's not my favorite Nivea lip product. It had a nice shine on my lip but just wouldn't glide on very well. After I use it up, I probably will not buy it again!
---