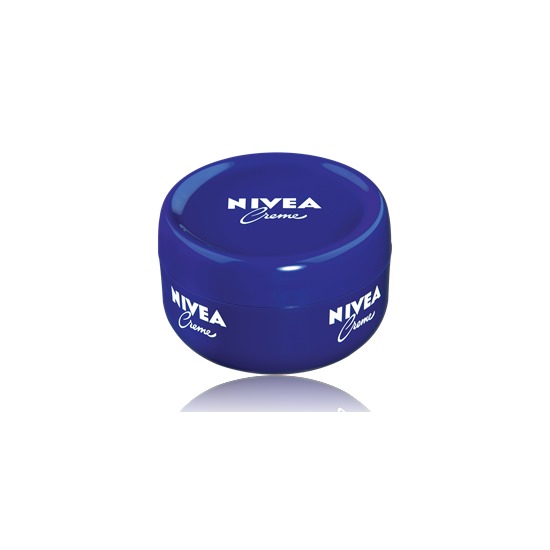 Rollover image to zoom
Reviews

Holy Grail Moisturizer
I have oily/combination skin, and I use this every day. Not too greasy, too heavy, or too slippery. Awesome. I got it as a free sample, and the minute I finished it, it was immediately to Walmart and to the Skincare section.

I love Nivea
This is my all time favorite creme and brand! It's very moisturizing and I have even used it on my lips when I didn't have a lip balm on hand. This is one of my favorite scents, it reminds me of when I was a little kid (and smells a bit like sunscreen). It's really hydrating and absorbs pretty quickly, just make sure to rub it into your skin well because it is a white creme.

thick, fabulous moisturizer
Funnily enough, I bought this to moisturize mainly my hands, arms, and feet. My boyfriend then got his sticky hands on it and now he uses it on his feet! Our skin is super soft, just like a baby's bottom. It also has a nice smell (not overpowering! which is great), but I wouldn't use it on your face if you have oily skin. It's quite greasy - don't get me wrong, it absorbs in a heartbeat and feels amazing - I just prefer to use light lotions with SPF on my face!

I read somewhere that this is the cream Marilyn Monroe used on her skin religiously. Being that she's a beauty inspiration of mine I decided to give this a try, I fell in love. This is what I use as a night cream. It's so rich and moisturizing. 1 jar can last for ages. And the smell is like icing on the cake.

so great
I seriously can't get enough of this cream. I absolutely adore the way it smells. It's so thick and luxurious, and so inexpensive! I currently have the giant glass 13.5 oz jar, and I'm so glad I got it. It'll last me forever.
I use my Nivea Creme for literally everything - as a hand cream, moisturizer, and even on my legs after I shave. Buying the big jar was really one of the best investments I've made, and it was only $6 at Target!

LOVE!
This moisturizer is inexpensive, super rich and smells amazing. I like to use this in the deepest of winter when my skin really dries out and Nivea *always* does the trick. Just what your skin needs.

Made by God
This product is literally all of the moisture you will need in your entire life - in a tub. There are many version like the big 200g version which is shown in the picture above, and also a small tin version that is more like a tester for you to purchase. Nivea has always been my holy grail in terms of moisturisation and i trust this moisturiser and their original lipbalm most out of anything! I definitely think this is great to slather on your face before going to bed, to reveal soft skin in the morning that feels like a baby's bottom (disclaimer: i've never actually felt a baby's bottom but i've heard they're soft).
Nivea is a trusted brand amongst adults and children alike, and has been passed down through generations. My own mother: who despises me using anything artificial on my face like creams/washes e.t.c. actually recommended Nivea to me!
It's definitely a great buy and very cheap
---