A Kiss of Shine Glossy Lip Care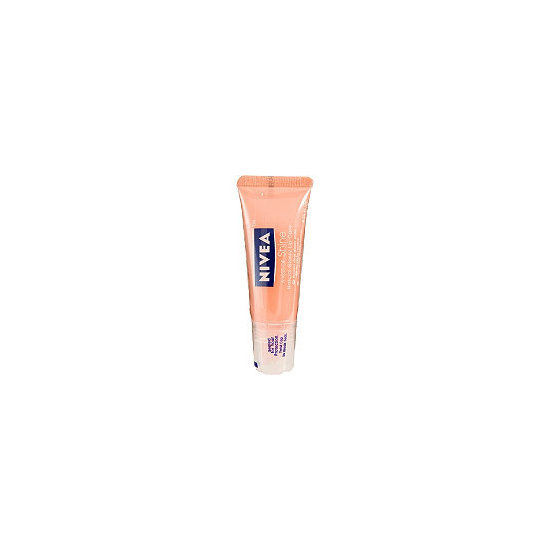 Rollover image to zoom
Reviews

Amazing stuff.
I, too, bought this at Walmart on a whim, and it is the best lip balm I've ever used. I've tried high-end and drugstore lipbalms alike and this lil pink tube outshines them all. Glossy, but not sticky, a hint of shine, and it moisturizes wonderfully. Since using this daily I rarely need to exfoliate my lips because they only become chapped when I cannot find my tube of this and have to settle for something else!

Surprise!
When I saw this at Walmart I was attracted by the pink color of this lip gloss. I was super excited to buy it. When I got home, I found out it was just merely shine. So I banished it to the bottom of my lip products bag! When I was looking through my lip products bag a couple days ago I was looking at this product, and decided that I would try it out. I was really scared that it was just going to be grain and gross on my lips like other shine lip glosses. Fortunately it wasn't even closed to that. It feels exactly like the L.A. Colors one I got back in 5th grade, but much shiner and pretty, I would definitely recommend this product to use guys for when you have those days when you don't feel like hauling out the makeup box, trying to make an effort to look nice all day. Instead you'd just rather swipe on the mascara and put on some shimmery lip gloss.

Moisturizes, Not So Sticky, Yummy!
I got mine as a gift so I'm not sure how much it costs. I got the Pink Glossy Lip Care shade.
I have braces on so I need to apply lip balm constantly. I love how Nivea's A Kiss of Shine keeps my lips from being chapped!
Also, it has a slight pink tint which I like. It's glossy but not sticky, too!
Finally, the scent is heavenly! It reminds me of Lancome Juicy Tubes "Fruity pop" was it? Or was it dreamsicle? Anyway, it's sweet and yummy! :D
---