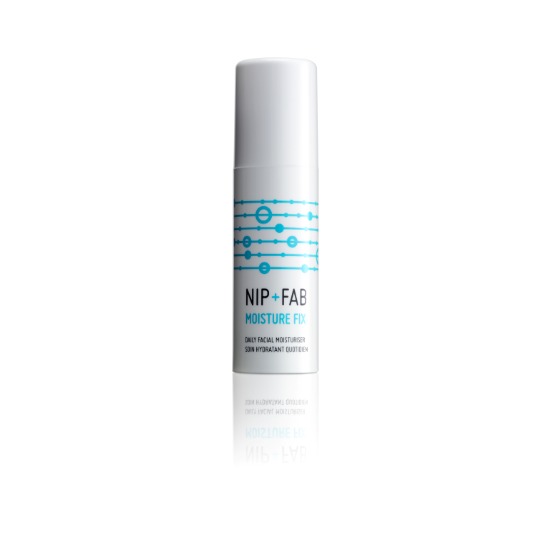 Rollover image to zoom
Reviews

Absorbs well, plumps skin, got rid of a few fine lines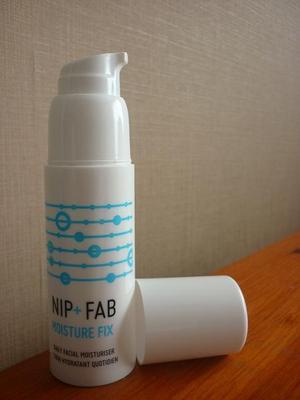 Throughout my teens, my skin was rather oily especially on my T-Zone so the last thing I wanted to do was use a moisturiser. If I did try one my skin would break out and feel even oilier so it was something I avoided for quite a few years not realising how important it is. I did start including a moisturiser as part of my skincare routine a few years ago but I didn't use it regularly and it was only recently I was given the opportunity to overhaul my skincare routine with Nip+Fab products, one of which included Moisture Fix, and really find out the benefits.
The first I'd heard of Nip+Fab was many celebs raving about their Tummy Fix. More may have heard of their sister company Rodial who provide premium products which are out of my price range. Nip+Fab products however are far more affordable. I hadn't tried any of their products previously but with the harsh winter weather, I dived straight into using the Scrub Fix, Clean Fix and Moisture Fix with an open mind.
Moisture Fix is a daily facial moisturiser that 'plumps, adds radiance + improves elasticity. This miracle moisture fix leaves skin hydrated + protected'.
Nip+Fab's packaging is quite plain but don't let that put you off. From the box you've got the description, claims and directions and inside the sturdy pump bottle with 50ml for use day and/or night.
Don't press too hard on the pump as you get used to how much it dispenses. With the slightest push you get a small blob which I usually find is a bit too much for my forehead so tend to dot it around my face with a further one to two pumps for cheeks and nose. The white cream isn't too thick or too thin but rubs easily into the skin absorbing very well so although you're left with a lovely shine it's not from being oily or greasy.
With "hyaluronic acid filling spheres to plump + fill, grapeseed oil to moisturise + elasticise, and meadowfoam seed oil to combat skin ageing + reduce blemishes", I have to admit, I wasn't really expecting to see much of a difference other than maybe a bit plumper from extra the moisturising but I was surprised that, especially in the mornings my skin was feeling far smoother and plump. My cheeks had been particularly dry this winter but within a few days the condition had visible improved and where there had been a few fine lines by my mouth from smiling, they actually disappeared.
I only started using this once a day as I wasn't sure if it was likely to make me break out or make my skin oily but it wasn't long before I started using day and night. With some creams that just dried on the surface I could rub my face and it would come off in bits but that doesn't happen with this cream at all nor does it make my skin feel sticky - it doesn't feel like there's anything there. After a week my complexion looked healthier, even, younger and fresher. I still wouldn't leave the house without make up but I'm far happier with the condition of my skin and it has made applying make up far easier.
One of things I have found with the Nip+Fab products I've tried is how lightly scented they are so this skincare range is idea for both men and women. Usually when I use products there are negative points to them but I really can't find anything with this. The one thing I would say it is missing though is an SPF so make sure you apply one in winter as well as in summer.
So has it lived up to the things it promises on the box? Plumps + filling : Yes Improves elasticity : Yes Leaves skin hydrated : Yes Protected : Yes but I'd still like to see an SPF in there Combats aging : Yes Reduces blemishes : Well I've not had any Use daily for a radiant + youthful glow : Yes
Available from Boots and the Nip+Fab website for just over £17 it does sound a bit expensive but comparing it to more premium products like Clinique or even Rodial it's still far cheaper. I'm usually the first to look for cheaper products if they give the same benefits but I've never been happy with the likes of Olay or Dove so the next time I need to replace my moisturiser it will be with Moisture Fix. PAO is 6 months. I think 50ml will last that long even with using twice a day as you really don't need much.
---