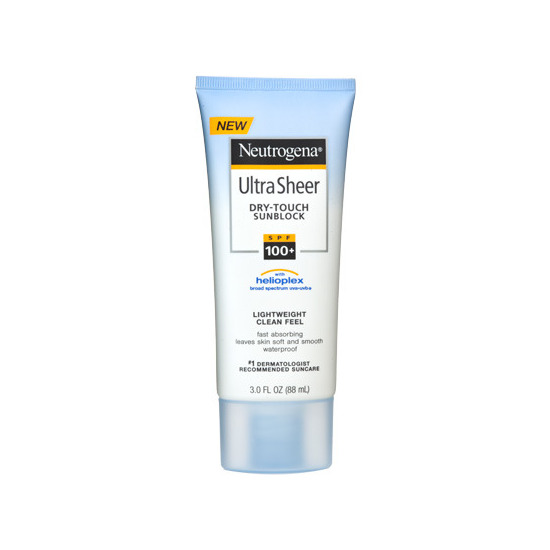 Rollover image to zoom
Reviews

Ok
When I first used this there were small little beads in the formula, I'm not sure if this was just mine but I was basically exfoliating my skin while applying sunscreen... I use sunscreen last so it was pretty weird. So then I reilized It's those products you have to blend the liquid until all the beads were gone.😅

I'm picky with sunblocks. I can't take sticky icky types cause I live in a tropical humid country. This one is one of my faves because it feels like you're not wearing anything at all. I also like the smell of it. Complete opposite of the hawaiian tropics that I hate. Recommended.

Great finish !
I'd have to say that this is the best sunscreen I've ever used . I only use it on my face and it feels great . I'm most impressed by the finish it leaves . It does just as it says on the bottle . It leaves my face feeling non-sticky or greasy . It also leaves a very soft feel on my face as well which is a plus as well . I put this on everyday , especially if I'm going out (shopping , pool , etc .) Oh and its WATERPROOF ! So it doesn't come off when I sweat !! Its a really good product and I def recommend it ! (:
Cydnee M . xo

HG Sunscreen for My Combo-Oily Skin
I used to never wear sunscreen on my face because I always had base makeup with SPF in it. But this was an issue when I would go to the beach without makeup, especially because I have oily skin and did not enjoy slathering equally oily sunscreen on my face. I needed a sunscreen that I could comfortably wear on my face that wouldn't feel oily. I was recommended this sunscreen by a classmate who used to work as a beauty consultant for a prestige cosmetic brand.
This was the first sunscreen I used that had a matte finish and didn't feel greasy on my already oily face. I'm not sure about its lasting power, since it disappears into my skin and I can't tell later on. Sometimes I get a feeling that I may have sweated it off. But I don't mind reapplying it after a few hours because it feels so comfortable. It also works as a decent makeup primer for base makeup that doesn't have SPF.
I have already gone through my second tube of this, and I have used Target's/Up & Up's generic of this product too and it works just as well, though there may be more oil/cream separation over time than in Neutrogena's. The Neutrogena one is definitely my go-to for facial sunscreen because it doesn't feel heavy at all, and it's priced fairly compared to other facial sunscreens like those from Clinique. I owe my classmate for her advice!

Great product
I have combination skin so any heavy products could break me out and make my skin oily. Sunblock is important so I had to find one that fit well to my skin needs. I tried many after bumping into this one and I have to say I have never purchased any other sunblock again. It doesn't feel heavy or greasy on my skin. It doesn't have and odor that could be bothersome and what I love the most is that it comes in different levels of spf. The packaging is also perfect to carry around in your purse for when you need to reapply. I recommend you try it. The price varies from store to store.
Overall, good c:
Throughout the summertime, I went running everyday, wearing nothing but layers and layers of this sunscreen. I was a bit concerned, because I'm ridiculously acne-prone, and the combination of sweat, open pores, and a product on my face worried me. For three whole months of just wearing this, I didn't break out one bit. This is the only sunscreen I can handle, because it really is lightweight. You can feel it on your skin, but it's not like a deadweight, that you're constantly aware of.
---