Skin Clearing Blemish Concealer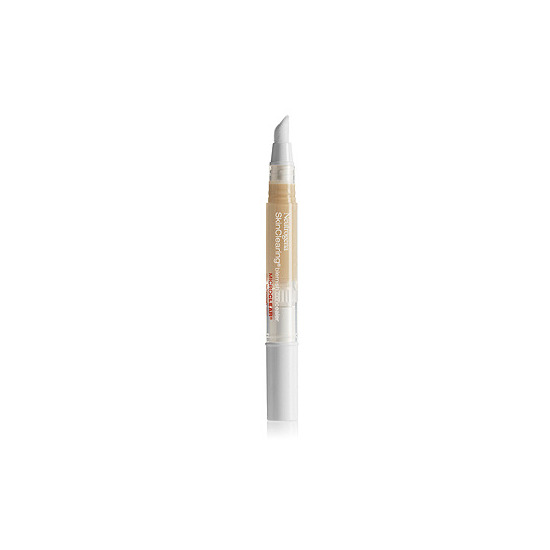 Rollover image to zoom
Reviews

Better for just concealer
Since my acne is very minor, I mostly use this as a concealer, and less for the skin-clearing aspects. I love the way it blends, and the pen dispenser is really convenient, but I haven't really noticed a whole lot of eliminating of blemishes... I do love the colors, though, because it's hard to find a good match for my skin tone in drugstore brands.

Christine A.
Oct 06, 2011
Didn't love it.
Tried this product because I was trying to get rid of some acne while also covering it up. This didn't really help my acne....it didn't make it worse, but it didn't help. The color wasn't perfect for my skin tone either so it was easy to detect that I was wearing it. Wasn't really thrilled considering the price was somewhat high for how much you get.

KristaLynn K.
Jun 29, 2011
Good, But not a lot of product.
I recently tried this out hoping that it would be my all-time favorite concealer ever, but I was let down. It definitely does give you good coverage, and I have seen some blemishes begin to disapear, but I really don't find this product worth the money because there is so little concealer in the tube. I feel like im running low already and i've used it maybe five times. I suppose it's doing it's doing its job, but I feel like it was a waste of money.
---