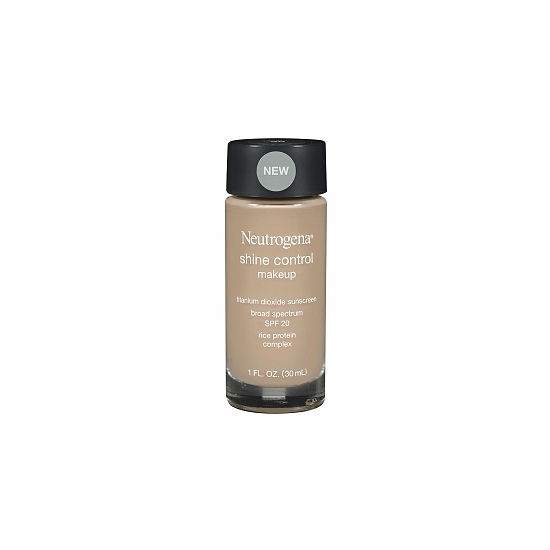 Rollover image to zoom
Reviews

Nice matte coverage for oily skin but cakey finish
I like the coverage I get with this foundation and when I pair it with my becca matte primer my skin can stay oily free for several hours which is amazing for someone with exceptionally oily skin. Two things I did not like though: the packaging the the cakey finish. I really wish this had a pump, having oily skin I dont like having to scoop the product out with a brush or sponge, I'm always afraid of bacteria getting into it. And once you get down to a little bit its pretty hard to get out and you have to store it upside down or shake it violently to get any product out of the jar. The only other issue I have with this product is that you have to use a very light hand while applying. A drop to much and it looks like you caked on pounds of powder. If I apply even a tiny bit too much I end up using a dry cloth to wipe some off just so I don't have that powdery finish. Even with these two issues its still one of my favorite drugstore foundations for oily skin.

Light-Medium Coverage, Satin-Matte foundation.
After loving L'Oreal True Match Lumi and being disappointed by massive breakouts after a week, I decided to try this foundation as it was the next one in line that I had wanted to try. Neutrogena is normally good to my skin. I love their Mineral Sheers Mineral Foundation as well as their Healthy Skin enhancer. Neither have ever caused me breakouts or irritation in the nearly two years I have used them off and on. I really was turned off that this foundation didn't come with a pump. It has that typical screw top that most drugstore foundations come with. The product itself is very thick and can be hard to come out of the bottle. I applied with a wet sponge so I could have better control of the product, and build up layers as thinly as possible. The product blended out nicely with a wet sponge, but I imagine it would need to be worked with quickly if you are using a brush. A lot of people have mentioned a "grainy" texture to this, and I fortunately did not experience the same. The product I had was very creamy and light feeling. This has a light-medium coverage in one layer which means it evens out my skin tone in one layer, but it takes two layers to completely cover any blemishes or imperfections on my skin. This has a satin-matte finish in places where your skin is hydrated, and a really matte finish in parts where it is more dry. I also noticed that the foundation kind of tingled when I applied it. To me, that is a warning of impending irritation and/or a possible breakout. Each and everytime my skin has tingled like that I have wound up with small whiteheads all over my face. So, even though it covered decently on my skin and stayed a nice satin finish for the 3 hours I wore it, I returned it the same day and purchased something else to spare myself the possibility of a breakout and disappointment.
---