Pink Grapefruit Oil Free Acne Scrub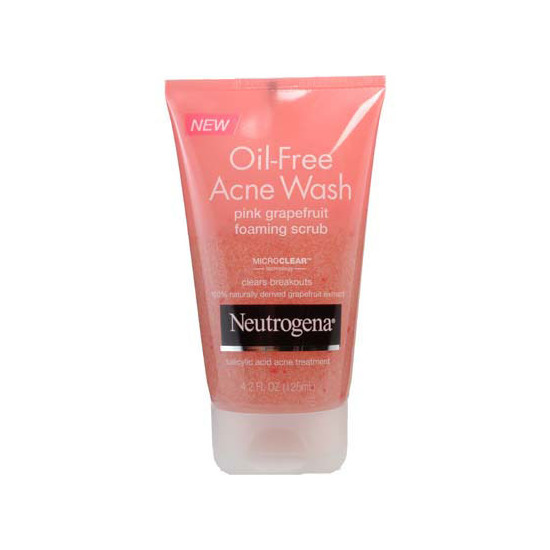 Rollover image to zoom
Reviews

Took me a while
Took me a while to get used to this. I used to always break out when I used this. I absolutely hated it.. I don't know what changed .. In my skin.. But now it's the only one I use. Leaves my skin feeling super clean and it takes off ALLLLL my makeup at night. Love this!

It's was pretty good.
I used this only in the shower. It smells great and made my fave feel good. But I've noticed my face got really dry so I really had to moisturize too. Other than that it was really good

Use everyday!!!
I have dry skin that flakes off and if I don't have a face wash that really scrubs it, it looks like I have dandruff. Icky! Luckily this amazing face wash exists. It cured my acne. That doesn't mean it's for everyone. I think this is good for dry or greasy skin. People with normal/greasy normal/dry should probably use dove or smoother stuff because this can make your skin red and dry if you have the wrong texture of skin.

This product worked pretty well. I love how it smells, and it feels nice against your skin- like all the dirt and makeup is being scrubbed away! However, it didn't make a huge difference with regards to clearing up acne, even though I washed my face twice a day. *sigh* It also dried out my skin, but as long as I moisturized all was well(:
---