Oil-Free Acne Wash Daily Scrub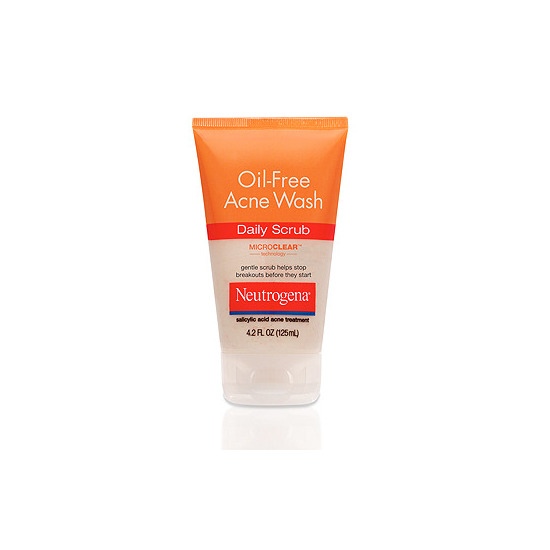 Rollover image to zoom
Reviews

Rachelle-Denise M.
Apr 11, 2014
Best Scrub Yet
Neutrogena has the best skincare products! They work so well with my skin and help prevent any other abnormalities that can or may occur. I can use this everyday and only use just a bit to get the best results. It cleans so deeply and efficiently. I love how it makes my skin feel---refreshed and clean. There's also something about the smell that I adore. This product gets the job done.

Love this
I really recommend this. I have combination to dry skin and this hasn't caused redness or broken me out at all. It was great! A lot of other products would but this one didn't which I was very happy about. It comes off your face really easily!

FAVORITE PRODUCT
This product is literally my prized possession . I have gone through 3 tubes of this , and will repurchase this for the rest of my life ! If i could only have 1 beauty product , out of my makeup , and hair products . This product would be the one I couldnt live without ! It clears my acne , cleanses my skin , and prevents pimples that are coming up ! It makes my skinlook so healthy ! And it is by far my favorite skincare product !

DEACTIVATED A.
Jul 20, 2013
Got compliments right away!
I had never tried Neutrogena before until I decided to get a tube of it in my high school years. After one use, my friend said that my skin looked great! She said I looked fresh and glowing. I love it not only because of the way it made me look; it worked great too! I've been using St.Ives, but I might switch back to Neutrogena. I miss it!

awesome
I use this not too often only because it does create a bit of redness in my skin however it cleanses my face so well and takes away exess oil on my face and makes my skin look radient. This is a product i use 4 or 5 days out of the week sometimes only 3 if my skin is having a good week :)
---