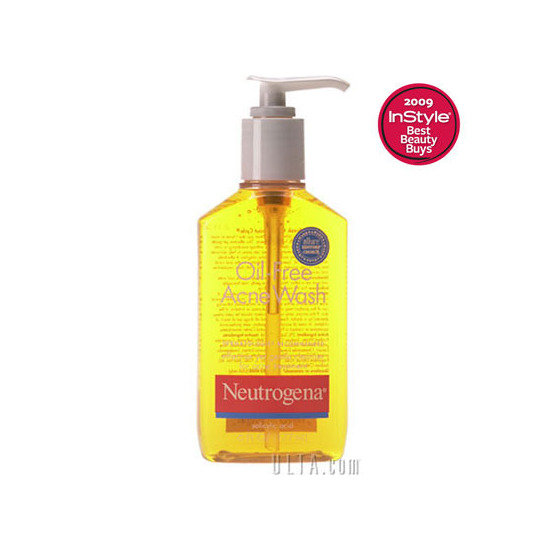 Rollover image to zoom
Reviews

My new fave...
I recently noticed that I have been getting breakouts on my jaw and down my neck area. Very small high head breakouts. They were very annoying! So I decided to try this product after reading many reviews. And I really really love how my skin feels after I washed my face with this. I even use it as a body wash once in a while. I actually feel like my skin is CLEAN after I use this.

Me Gusta Mucho!
This is not a harsh facial wash and the scent isn't strong either. I started using this my freshmen year in college and and I really like it. While I was using it I didn't even get the most menial break outs. My skin isn't prone to breaking out, but I will get little bumps here and there that I might be the only person to notice, but it bothers me and whil I was using this product, I didn't get any of that.

I have extremely sensitive skin too.
When I first decided to grab this product, I really didn't expect anything. Now that I've used it, my skin has improved so much! My acne is about almost gone and I have never felt so confident in my skin. I freakin' love this product. Thank you Neutrogena for making me feel happy again <3

i have been using this forever
i started out with this. And i have switched threw doesnes of faciel cleaners sense i was 12 and this is the one that has always worked. I have upgraded to the graitfuit because of the smelling awesome but i am now 29 and it still works great. It does not dry out my skin. I wil forever be a fan

Alexander L.
Dec 23, 2013
This product definitely does not work for everyone. But, if you don't have skin extremes (very dry, very oily, highly blemished skin), then this might just work for you as a great basic cleanser. Emphasis on basic.
It will work well with a Clarisonic if you have one of those on hand as it doesn't contain any physical exfoliants. Otherwise, it's not special, and it's not completely horrible. But of course you'd have to try it to see if you agree.

It may be gentle, it may be medicated, but avoid this product if you have overly oily skin like I do. This *will* dry your skin out and take away all the moisture from your skin so much that it will leave your skin itching and taut. This is a no no for me; never did buy this again.

Wow, not really!
Ok first off, this crap stinks! Second off, it's very very overdrying!!! Even for those with oily skin, which is me. This stuff reminds me of dish washing liquid but w/o the good smell. It's like jelly, it's a little difficult to lather. I do NOT recommend this to ANYONE!!!
---