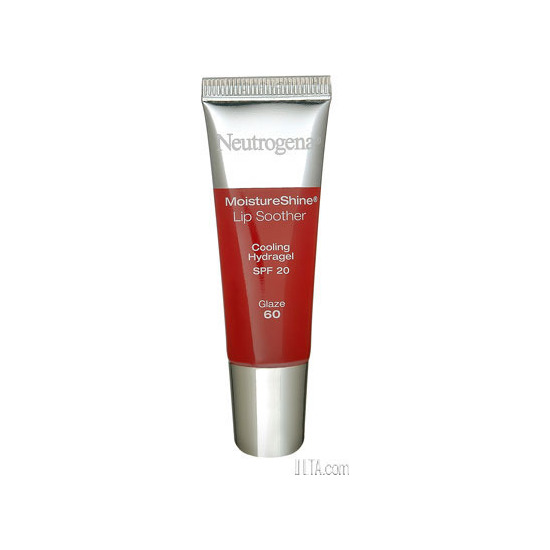 Rollover image to zoom
Reviews

This product is a bit goopy for a gloss, and I don't like that. It keeps lips moisturized and protected though. I also like that since its sheer you can wear it however you want, and a little bit of it goes a long way.

Mikkipants V.
Jul 24, 2012
AMAZING!
It was MOST definitely the BEST chapstick/lip soother or what have you. Never had to reapply and my lips felt AMAZING! Best 7-8 bucks I have ever spent. :D. I really lost my mind when I lost it. I will definitely have to purchase another. I highly recommend this product. Definitely looove the cooling effect it has on my lips. Very new to me.

KrizzTina M.
Apr 18, 2012
Refreshing
I live in texas, and i found this product during the summer. I was instantly surprised and in love when i realized the "cooling hydra gel" actually works. It feels great, almost minty, and i love it. I would suggest throwing them away after a while though, because they are very sticky and im sure the formula isn't meant to last year round.

Christina L.
Apr 10, 2012
These are my favorite drug store lip glosses ever! Whether you wear it alone or on top of a lipstick, it looks great. Your lips feel super moisturized and healthy when wearing it. These smell divine too! Very fruity and fresh. I don't know why I passed by these hundreds of times while shopping and never tried them until now.

These are my favorite lip glosses due to the fact that it glides on smoothly. You can feel the freshness once applied. What I like about these is the fact that they don't get sticky! Which is a big plus in the lip glosses section. They have a variety of colors and the color are nice and clean! I love these!

Yum!
I used to use this product a lot. It is really shiny and the color didn't look too crazy so I was able to wear it everyday. It didn't make my lips dry but it was also pretty sticky so if you have long hair try not to get it near your mouth. Don't use this product now, but I purchased it several times in the past.

Really love it!
The scent, texture, color, everything about it I love. It's on the sticky side but a good sticky and it definately moisturizes your lips as well as give you SPF protection. A friend of mine told me this is the only gloss she uses so I went and bought myself one and I love it.

J'adore !
I absolutely love this gloss ! The tingly feeling I get is awesome & it lasts thru eating & drinking. The color pay off is really good too ! I sometimes put it over my lipstick for a just a slight shine. It also smells better than most glosses I've ever used ! 5 HUGE stars =]
---