Mineral Sheers Loose Powder Foundation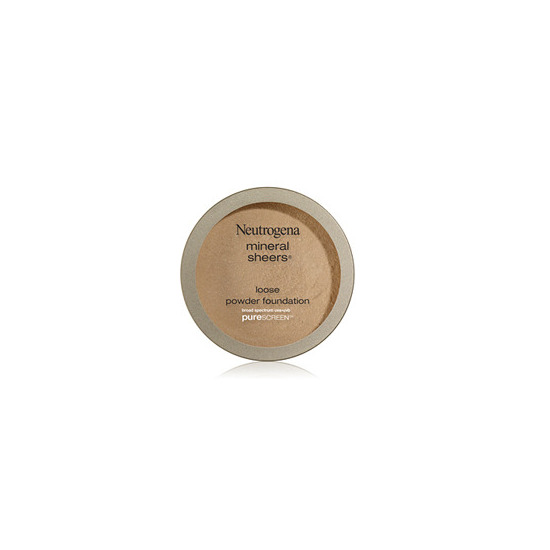 Rollover image to zoom
Reviews

The BEST mineral foundation out there!
Normally, even high end Mineral Foundations make my combination-oily/sensitive skin itch and leaves a flakey finish. However, I find that this foundation blends really well and stays put all day with no touch ups! I have been breaking out with MUFE HD, and my skin has greatly improved over the past week and a half that I have been using this. I will say that like any mineral foundations, it does leave a naturally matte finish, but if I want it a little more on the dewy side I set it with Fix Plus or All Nighter by UD and it looks absolutely beautiful. I don't apply this under my eyes at all for best results, and I apply with a regular powder brush to make the coverage as sheer and smooth as possible. I have recieved so many compliments from people about how naturally clear my skin looks, so I will continue purchasing this until they discontinue it. I wear this in Honey Beige.

So, I've been really sick of wearing really heavy compact foundations, and liquid foundations so I decided to try this loose powder foundation. I had never tried any Neutrogena makeup products, and I have to say, I LOVE this product. It leaves a pretty matte texture to your skin, it blends well, it's light weight, and I feel like it's not going anywhere. I used this to set my concealer and it worked like a charm! I love this product, and now I really want to try more of this brand.
---