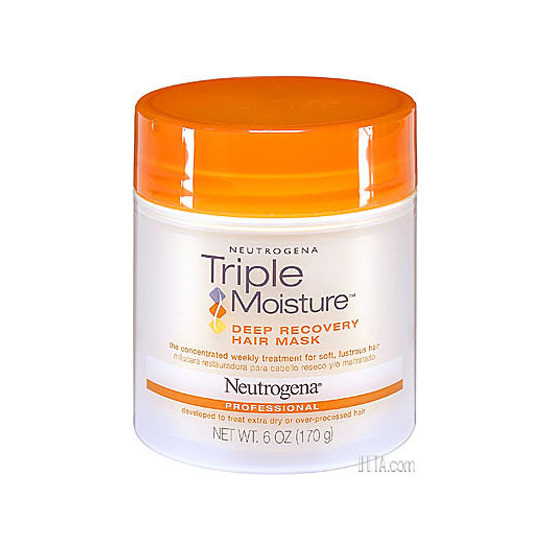 Rollover image to zoom
Reviews

It worked wonders
I really love the neutrogena line of hair products I have yet to try the shampoo and conditioner but this hair mask smells nice and makes your hair really soft I'm transitioning from relaxed to natural so I have different textures to fight with and this mask makes my hair alot more manageable

I fried my bangs when I bleached them. They were so bad bits and pieces would start falling out and the ends looked shriveled. I tried this mask every day for 5-10 minutes in the shower before rinsing and it made my hair so soft, smooth and healthy feeling. It stopped my hair from falling out too!

Good deep conditioner
I bought this from walmart awhile back and i like it alot. It smells great and leaves hair smoother and softer. Its good for damaged hair and inexpensive. Would i repurchase this again? Maybe, i like it but I like to try different deep conditioning treatments.

My hair feels so much softer when I use this! Normally, hair products either dry my hair out or do nothing. This deep conditioner is awesome though. I have a lot softer hair after using this. It doesn't help the frizz too much, and if you use to much it can get greasy. Other than that I really like this conditioner. The price is also unbeatable!!

Christine A.
Oct 06, 2011
Makes your hair super soft!
I used this product quite a while ago and it really feels like it hydrates your hair! I don't use it now, but I enjoyed it while I used it. Just use the recommended amount, not too much, and your hair will be silky soft! Great for people with brittle hair issues!
---