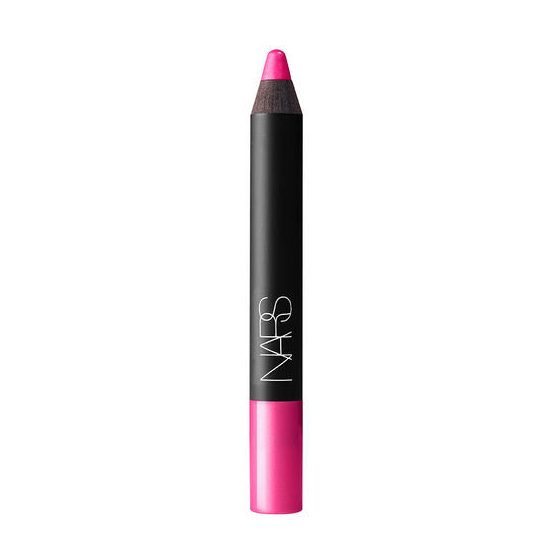 Rollover image to zoom
Reviews

BEST MATTE CRAYON LIPSTICK EVER!
I never bought it before, but I always go to Sephora to try it and ever since then I started to really like it. It gives the best matte finish ever and there's amazing colors to choose from, I used Damned because it was one of the darker shades and I feel that the darker shades suit my skin tone and lips better. I use lip pencils, but it could never compare with this. My lips aren't chapped after at all, it feels smooth at all time! Even when you take it off. It was interesting to find out that it's a combination of a lipstick and a lip liner. If you want matte lips, I recommend this! NARS has the best lip products!

love love love.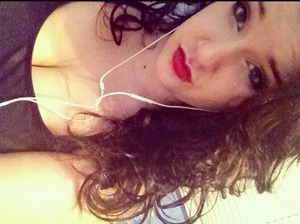 i absolutely LOVE this lip pencil. it's long lasting, very pigmented, and it just looks amazing on the lips. they have bold colors like cruella (as i'm wearing in the picture) and dragon girl, but also colors for everyday wear. i'm definitely going back to sephora and purchasing more.

This goes with me everywhere now. It's easy to carry and the color is very wearable. If you don't like the matte finish then just put a gloss on top. The matte finish isn't drying like some matte products can be. When layered over a lip balm, it gives a nice tint to the lips when used lightly but can also be built for a stronger color.

AMAZING!
i purchased 3 pencils: Damned (rich magenta), Belle de Jour (sheer beige) and Dragon Girl (vivid, siren red). each has a creamy texture and feels quite smooth when you rub your lips together. despite these pencils being matte, they are anything but drying...guess the Vitamin E works. as far as staying power goes, these easily lasted 6 hours, even through lunch. i just needed to reapply gloss to add shine.
my only complaint is that the lighter shades tend to show every line, crevice and imperfection in your lips, so it's important that you exfoliate your lips before wearing these in order to minimize that effect.
NARS Velvet Matte Lip Pencils are a great option if you're looking for a lip color with staying power, but without the drying effects that a lot of lip stains have.
i'll definitely be buying more of these :-)

Great For Fall
Red lips are in for Fall and Dolce Vita is perfect for those who don't want a red that's too shocking. It's a full rich color that applies matte and doesn't rub off!! This is one of my newest purchases and I love it! I even reviewed it on my new blog.. http://zerocolor.wordpress.com
I'm wearing this lip pencil in Dolce Vita in my profile picture!

I used this a few times when I went into Sephora. I LOVE it. I dont know why I havent bought it yet, maybe because I already have so many lip products Ive purchased which I havent used yet. But I think I will definitely invest in this lip pencil very soon because I love the color pay off, the way it looks and feels, and the smooth application.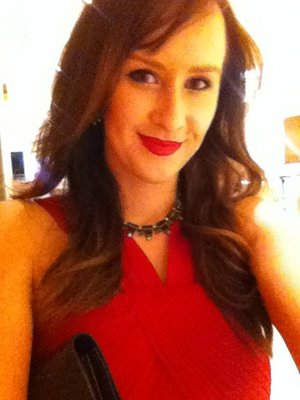 I am obsessed with these. I get them in every color but Cruella is my favorite. It is a cool red. I think that it has the right brightness and depth to look good on all skin tones. Plus you can layer. I have never worn it without getting complements!
I use an eyeshadow primer to keep the color on all day even through lunch. It is matte so you need to moisturize and exfoliate before wearing.

Great buy!
I love the way these feel! Not dry and cakey like a normal lip pencil. It glides on smooth and soft. I like the thick barrel to it for all-over application. I also like how they have bold and neutral options which I have in both. The bold colors are vibrant while the neutrals make for a great day time look!
---