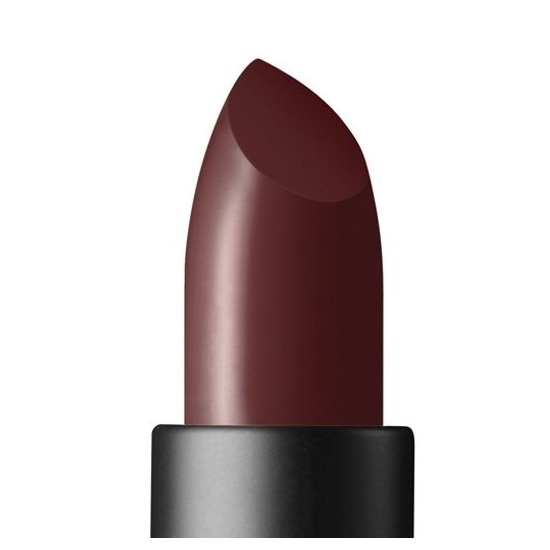 Rollover image to zoom
Reviews

Most beautiful matte finish
The matte finish on these is really truly amazing. I've only tried Heatwave and Catfight. I returned Catfight because it's a bit grainy. Heatwave is ridiculously smooth going on, feels moisturizing, and has this lovely slightly sheeny finish to it.

My Signature Shade
This is the perfect shade of red for any season - not too orange based, not too blue based but can brighten any look. It's matte without looking dry half way through the day. I would say you get a good 6 hour wear out of it. Even when it fades you get almost an ombre sheer stain look. Definitely on my top 5 cannot live without beauty products.

Keeya-lee A.
Jul 31, 2012
Schiap is PERFECTION.
This really is the PERFECT lipstick. It's a gorgeous colour, it's rich and moisturising while being ultra long-lasting. I wear it whenever I need a confidence boost and it makes me feel amazing.

Perfect confidence booster!
I love love looooooove this lipstick! Best purchase ever! I feel so powerful when I wear this hot pink lipstick. I get complimented a lot with it too! It lasts a really long time on the lips (perk of a semi-matte finish!) and doesn't wear off at all!

FABULOUS!
I only own one NARS lipstick, but Nars Funny Face is by far my favorite as far as texture and pigmentation. Lasts for hours, and doesn't develop that icky sticky film most lipsticks and glosses do. Funny Face is a bold color, but it can be worn day or night, depending on eye makeup.

Better than ice cream.
This lipstick is amazing. Whenever I wear it, I feel gorgeous and confident. A single product that can do that sells itself. Its pricey but you don't need a lot of product and its better to use a lip brush for application so you can make the tube last. Its an investment in compliments and confidence. My grandmothers' friend loved it so much, she bought the same one! 73 years old and rocking the bright pink lip like a hot mama!
---