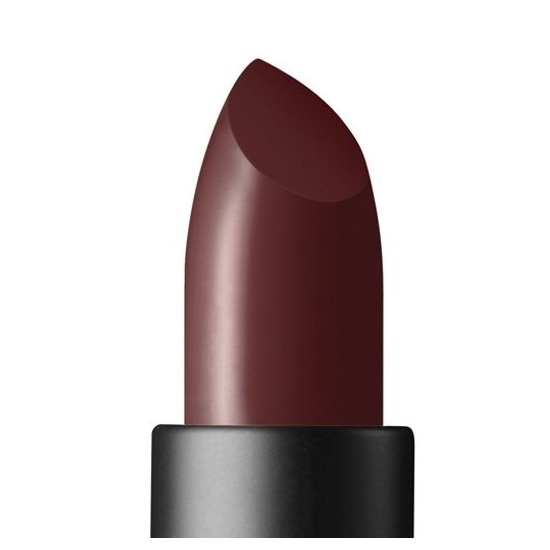 Rollover image to zoom
Reviews

Most beautiful matte finish
The matte finish on these is really truly amazing. I've only tried Heatwave and Catfight. I returned Catfight because it's a bit grainy. Heatwave is ridiculously smooth going on, feels moisturizing, and has this lovely slightly sheeny finish to it.

My Signature Shade
This is the perfect shade of red for any season - not too orange based, not too blue based but can brighten any look. It's matte without looking dry half way through the day. I would say you get a good 6 hour wear out of it. Even when it fades you get almost an ombre sheer stain look. Definitely on my top 5 cannot live without beauty products.

Love it!
Just got a tube of this at Nordstrom in red lizard. The semi matte formula is nice, not super drying with good color pay off. I add a little clear gloss for moisture. Red lizard is a really pretty vibrant red that doesn't look garish or cheap. I've tried other red lipsticks and they tend to rub off and get all over drink glasses on a night out. This stuff stays on nicely and doesn't rub off! For 28 bucks it's a bit pricey, but it is worth it for the quality of the product!

Great pigment, soft color.
I love this color on my lips in semi matte. It's really pigmented and feels good. Only negative is after an hour or so it feels drying. Other than that I gave it 4 stars. Pigment is fabulous. The color is nice and rich. Perfect red for me , not too red, not to orange but in the middle like a stain. I love this color.... and how it lightens up my outfits and face especially against white or cream colors.

Dominique A.
Aug 26, 2012
Divine
I got their semi-matte lipstick at a event, and i must day, it is divine. The texture is is velvety and it's not drying. It smells amazing due to the tangerine, mandarin orange, bergamot and all the other oils they put in.. I wore it with a cranberry lipliner in this photo.

Keeya-lee A.
Jul 31, 2012
Schiap is PERFECTION.
This really is the PERFECT lipstick. It's a gorgeous colour, it's rich and moisturising while being ultra long-lasting. I wear it whenever I need a confidence boost and it makes me feel amazing.
---