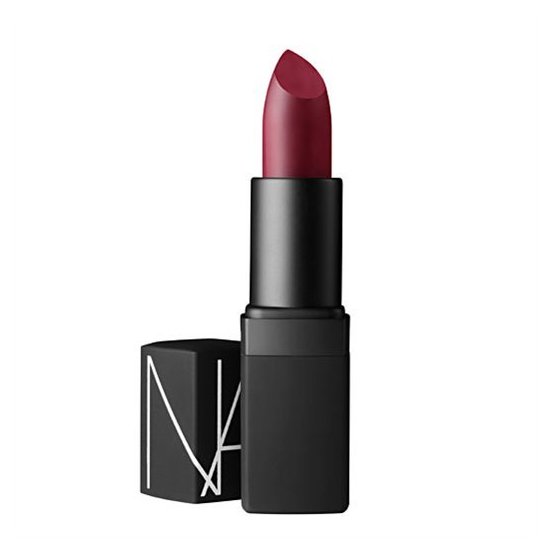 Rollover image to zoom
Reviews

Prettiest shade, lovely finish
The finish on the satin lipsticks, at least Niagara, is so pretty. It's not a gloss, it's not uber sheer, and it's not super opaque. It ends up with a melted-into-your-lips sort of finish that looks lived in and natural. Niagara has got to be the prettiest coral shade out there. It's a weeee bit deeper than the usual coral, so you don't end up with lips lighter than the rest of your face for light to medium to light skintones. In the container, it always surprises me and I wonder "maybe this coral is too deep" but it's still so light and summery and pretty on the face.

Blondeneene L.
Jun 22, 2013
Best lipstick ever!
This lipstick feels very moist on your lips the color is amazing! Very bummed this color has been recently discontinued! I have noticed however the lipstick doesn't stay after eating or drinking if you apply a lip balm before the lipstick. The lipstick does last longer if you don't use a lip balm or lip gloss!

Alli Rose G.
Apr 11, 2013
In LOVE! Great Spring/Summer shade!
This was my birthday present. I'm so glad I asked for it! It's a beautiful pink coral shade, verging on the watermelon side. The satin formula is amazing. It stays locked on my lips, has a shine without looking glossy (after blotting), and is moisturizing. It doesn't feel cakey, heavy, gross, or drying one bit. The fat that there's 0.14 oz of product instead of the normal 0.08 has me completely sold! I put on Too Face Lip Insurance Primer under the lipstick went to dinner, I had soup, bread, and 3 glasses of water, this was still on my lips like new!

Great Red!!
This deep brick red by NARS is great for my complexion; with a semi-coverage foundation, it did well standing on its own. Application was fairly smooth considering it is a satin lipstick, but it did take me a few swipes to get my desired affect for more of a solid look. I bought this lipstick for a limited-time subscriber price of $15 but it is regularly priced at $26. . . If you are willing to spend that much, I'd say go it. For something relatively cheaper with a similar color and comparable quality, I suggest Midnight Red by Mary Kay, advertised for $15. Overall it is a beautiful red, especially for someone close to my complexion.
---