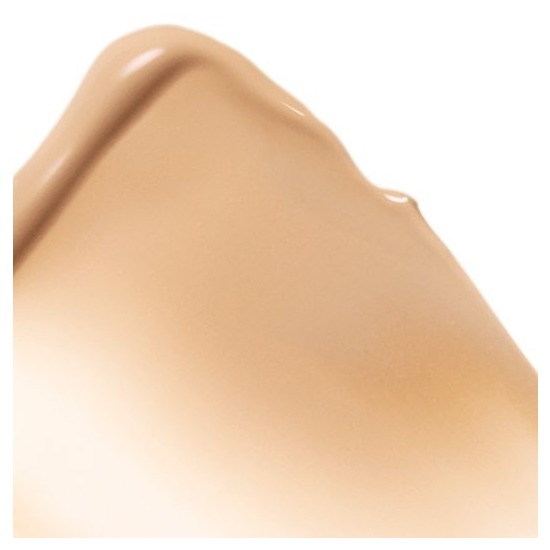 Rollover image to zoom
Reviews

Doesn't get better than this!
I used to mess with highlighters, luminizers, foundations and powders daily, but once I found NARS Pure Radiant Tinted Moisturizer, everything else is just gathering dust! The coverage this TM provides is enough to give me the perfect complexion, which puts this in competition with the HD foundations I have in my kit. I apply with a flat top synthetic foundation brush and instantly, my skin is healthy and glowing. It's worth the $42; I've had a tube for 6 months and even with daily use, I'm not even close to running out. It shows up well in photos and I've even slept in it a few times to no adverse reactions! Do you know what this means?! It means that I've found my foundation soulmate!

Every Day, Every Season
My Skin: Combo Coverage: Sheer Buildable: No Finish: Glow 8 Hours Performance /10: 6 Touchups: Yes For All Skin Types: Yes Notes: I really like this. I use it everyday and it's great. The color matches my skin which I'm thankful for. It has a glow finish that's nice but it really brings out the oil. What sucks is touchups; Every time I use oil blotting sheets or touch my face it removes the makeup which is not good. Also even though this is sheer coverage it still accentuates any acne, bumps, whiteheads, or pores you see. This is perfect for a teen who is just getting into makeup. I feel like this product is overpriced. $30? Sure. $42? That's pushing it. If you use it sparingly though it last a while. I bought mine in July of last year and am just now running out. Another thing to think about is if you use a brush to apply, use a sponge after to smooth it out because it does leave brush strokes. The color selection for my darker girls could be better but it's fine. Would I recommend?: Yes Will I buy again?: Definitely! I am interested in another product called the Cover FX Custom Cover drops which allows you to customize any primer, serum, moisturizer, etc.

Best TM EVER.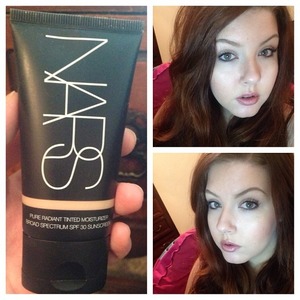 So.. I've always been a girl that HATED tinted moisturizers.. until this one. I'm a very oily skintype so generally tinted moisturizers just make me feel greasy and shiny.. this one is a major exception. I can wear this with a bit of the light reflecting setting powder from NARS and not see shine until about 4+ hours in.. which is crazy!!! Hydrating with a silky feel and a satin finish that looks incredible on every skintype- and trust me, working for NARS I've put it on EVERY skin type. It's definitely worth a try!

Love Love Love!
I've had this since the summer and only just got back into using it. I'm not even kidding when I say I'd happily trade in my foundation for this stuff!
The coverage is great a nice sheer to light/medium coverage which is just right for me (I hate full coverage), though granted I only have minor redness and a few blemishes that I cover with concealer.
It lasts really nicely, I do powder and re powder during the day but that takes all of five seconds so it's not a huge time commitment. However, if you have very oily skin this might not be for you, though a primer may work if you were (I personally don't use primer for it) The shade is a great match too which was a surprise considering I struggle to find the right shade, especially in TMs and BB creams. I'm not the palest of the bunch though so you very porcelain skinned girls might have to give this a miss.
I would recommend this to anyone on the look out for a good tinted moisturiser.

LOVE. It's my boyfriend. I like the natural, subtle make up look and this does the job. It's lightweight and buildable. I apply with the beauty blender and for days when I want to get a little fancy, I'll apply with my UD optical blending brush and set it with a finishing powder. Color matches perfectly (NC45 for reference). A little goes along way so I feel the price point is fair.

LOVE LOVE LOVE! I have been using this tinted moisturizer for months and months and it's incredible! It gives me the perfect amount of coverage because I don't have a lot of acne I just tend to get a few blemishes here and there as well as redness but this tinted moisturizer covers up my small blemishes but most importantly evens put my skin tone and covers up my discoloration! I use this everyday for school because it gives me a fresh natural look! Good for any skin types. If you have a little more acne this with a good concealer and powder this would be great! Perfect again if you want a natural look with a little extra coverage!
YAYAYAYAYAYAYA
This my favorite tinted moisterizer ever! A lot of tinted moisterizers have an ingredient that makes my skin red and burn. This is the only tinted moisterizer that does not do that to my skin. I love using a brush with it because it glides on easier. I absolutly adore this tinted moisterizer!

Love Nars!
This was my first tinted moisturizer and I can truly agree that it is liquid gold. When the sephora girl tried it on me I saw the difference between my natural complexion and with it on. For me it seemed to have a slight matte finish which I loved since I have oily skin. Completely matched my skintone. Gives me a nice glow and it's not flat. I like it so much that I try not to use it. Was pricy but overall worth it.

liquid gold!
This is the most hydrating tinted moisturizer I have ever tried! It is amazing! It gives great coverage with out looking cakey or thick. It has actually helped the complection of my skin. I have dry skin and this has helped me not to peel in the winter time. I just set my tzone with some powder and I'm good to go!
---