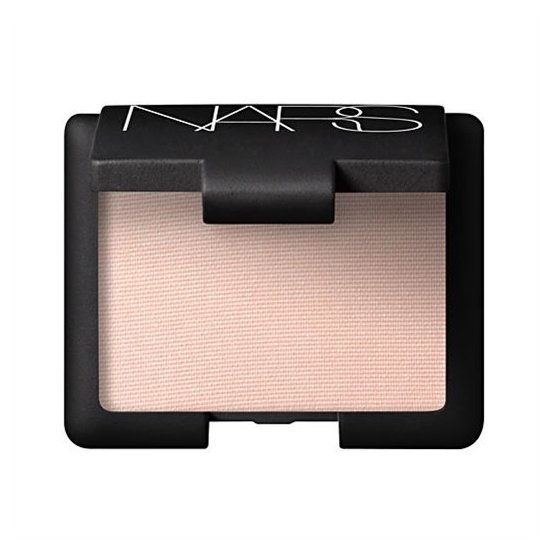 Rollover image to zoom
Reviews

Perfect for Eyeliner
I don't usually gravitate towards blue eyeshadow but Outremer really stood out to me. It's a bright primary blue with a fine texture. This eyeshadow applies smoothly (I always, always use NARS eyeshadow primer for all my eyeshadows) and it can be easily built up to get a deep, rich color. Blending isn't great with this but it can be done with some perseverance. I also like applying this with an angle brush dipped in mixing medium to make a bright blue eyeliner. I love this color and it's great for a variety looks.

Wonderful Color, Great for Eyeliner
I purchased Daphne while looking for an interesting violet color unlike anything I had. I had tried NARS products out before and I find all to be high quality, Daphne included (which I use with the NARS primer). Daphne is a bright, blue-tone violet. This product applies pretty smoothly and can easily be build to get a consistent vibrant color. Blending can be difficult but not impossible. I also like to use this eyeshadow with a mixing medium to create a vibrant violet eyeliner, which is my favorite way. I think this is a great eyeshadow in a great color, definitely worth a try for violet lovers!

I wish I could review Nars itself. I love all their products. I am very good friend with Lee, a woman that works at the Nars at the Lord and Taylor in Wesfield. The range of colors for the eyeshadows there is huge. I wish I could own it all, but sadly my makeup bag would run out of room! My favorite color is Grenadines, because it matches my skin tone nicely, and isn't too overpowering. Any of their colors is a steal, and worth the money!

So i love Nars but i find it that there duos are way better then some of there singles i have Daphne and it looks so bright but when you use it it is vary light and i feel like i have to use it wet or with primer witch is not bad but when i swatch it its almost like dusty ! Maybe it me but i was not that happy with it .

Two of my favorite Nars Matte colors are Outremer and Daphne. I especially like to wear them together! They are exceptionally pigmented and look beautiful on the skin. Nars is one of my favorite cosmetic companies but I especially love their shadows. If you like bright and beautiful colors, definitely check out the Matte ones.
---