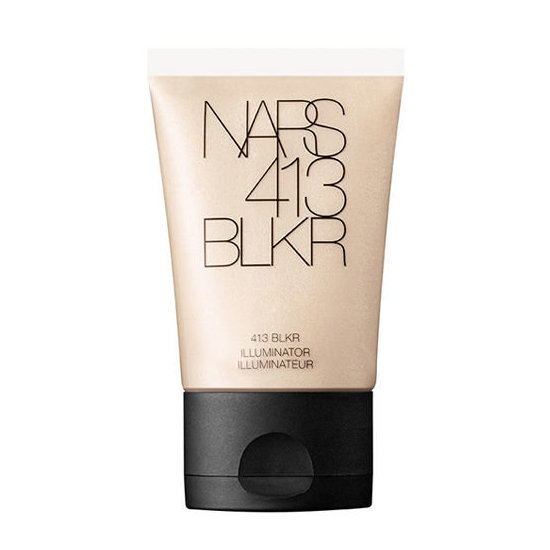 Rollover image to zoom
Reviews

Super glowy after sex look!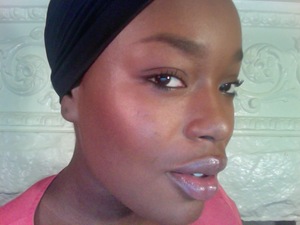 This is a GREAT illuminator. It has a lil pink a lil coral and some gold. The blush may not work for you but the illuminator will for sure. Face body and even in your hair this illuminator is a winner!!
Check out my video on it here! http://www.youtube.com/watch?v=kj1kGQnrylo

Iconic
I'm obsessed with trying new beauty products whenever I get the chance, and I usually discover a new 'favorite' every single month. So when I find a product I love so much I can't fathom replacing it, I know it's a good one. NARS Orgasm Illuminator is hands-down the best luminizing gel I've ever found. The universally-flattering shade instantly brightens your complexion while smoothing the look of imperfections. It glides on easily (no streaking) and wears true for hours, and best of all, looks entirely believable. Many brands try to recreate the iconic Orgasm formula, but in my mind, none have come close to rivaling NARS' amazing creation. A must-wear product.

Great Illuminator!
I love this product as a all-over face illuminator, but not so much as a highlighter. It gives me a bronzy glow that I can't get from my powder bronzers. You won't regret making this purchase! It stays on great with or without a primer under it!

Sweet Glow
I love Orgasm over Laguna. Laguna paired with my favorite blush was awesome but when I did the same with Orgasm....oh buddy! It looked ten times better and it gave me a much more natural flush to my skintone. I can totally wear this with no eye make-up and still looked put together. I see myself using this over Laguna.

a God Send Product!! <3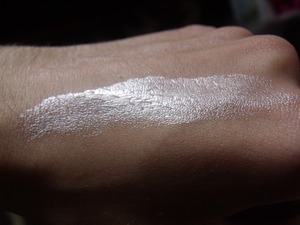 These Illuminators are seriously amazing, they are so multi-purpose some can be used as blush, highlight, to add a sheer glow to your foundation, a liquid type bronzer. When you put them on your skin they look amazing, they give such an amazing glow to the skin they are insanely pigmented so only a little bit is needed if you use to much these are one of those "it could go really wrong" products so be careful!
I got the colour, Copacabana and it is the most gorgeous colour i have ever seen!
Look how pearlescent the colour is, it looks really nice blended into the skin, thats the colour just smoothed over the skin to give a idea of how it looks. It looks so natural on the skin a nice healthy glow, i love it as a highlighter after contour because it is light reflective so its amazing.
Taken from the NARS Website: -
Following the success of the Orgasm Illuminator, NARS introduces three new iconic shades to the Illuminator category. - This collection of light-reflecting liquids glides on to refresh the skin, enhance the complexion and create a shimmering incandescence. - The Illuminators can be used to highlight bare skin or to light up your makeup as it lights the skin from within. - Silky, shimmering highlighters create instant radiance and luminosity - Translucent weightless formula makes skin look glowing and refreshed - Universally flattering on all skins - Can be worn alone or mixed with moisturizer, primer or liquid foundation to provide a subtle luminescence - For all skin types - Dermatologist tested
You get 30ml in a bottle which is alot, considering you only need a pea sized amount for both cheeks or for mixing with your foundation, each container costs £21.50 which is an awesome price for the size. I really want to get the other colours, i was given a sample of Super Orgasm and that looks like an awesome colour as well its Peach with a Golden Shimmer/Glitter

Mix a drop with your foundation or tinted moisturizer...
...and receive a beautiful glow in return! That's what I do, and I love it. It's subtley shimmery without being over-the-top like other illuminators can be and the color is perfect. Works for every skin tone!

SUPA!!
SupA!! this is great mixed into your foundation , underneath your foundation or on top. its great as blush. put it all over your face, neck, chest & arms. its super blendable, orgasm is the most versatile color bc its not as dark as laguna, not as glittery as super orgasm, not as light as copacabana. anyone any age can wear this product. most older clients prefer regular orgasm. i prefer super orgasm & laguna!!! i put it all over my arms and chest everyday, it enhances your tan too!!! can live without!!

Stephanie F.
May 22, 2010
When I first bought this product, I was told to mix a bit in with my liquid foundation which I did. However, I ended up looking like Edward from Twilight! And so now what I do it blend a minute amount into my cheeks and job done. It took me a long time to know how to use this product, but now it's become one of my favourites.

My favourite is the copacabana - its such a pretty highlighter. My absolutely favourite use for it is to mix it in with my foundation for an extra glowly finish. Every time I do, I get compliments on it about how healthy my skin looks, which of course makes me feel great. Definitely recommend this.

Must Have Patience
I received Laguna and Orgasm as gifts and today I played with them for the first time. Laguna was the color of choice for the day and I mixed it with my foundation and the only thing I could see was the fine shimmer....no color whatsoever. So then I applied some just to my cheeks and applied Bobbi Brown "Apricot" blush on top of it. Absolutely beautiful. My cheeks popped. This is definitely something one must have patience with because there are so many uses for it so its all about trying them all to see where this could possibly fit in.
---