Danmari All About Cheeks Palette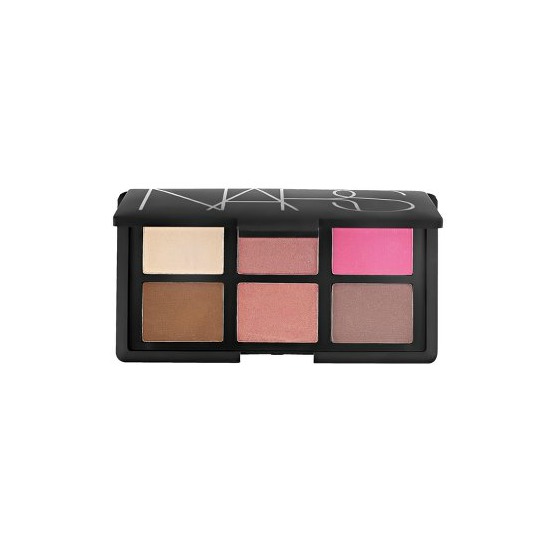 Rollover image to zoom
Reviews

If you like NARS blushes, this is for you.
Considering that NARS blushes are the best I've ever used, I purchased this without hesitation from Sephora. The palette features six of NARS' permanent powders with .12 oz of product each. Full size NARS blushes are .16 oz, so you are getting 75% of a full size blush... certainly a good amount! I think the shade selection for this palette is pretty fantastic. You get a highlighter and bronzer, then four different blush shades. I like that it has a variety: something plum, something bright, an everyday pink. My only complaint is I don't feel it was necessary to have both Orgasm and Super Orgasm in the palette. They are pretty much the exact same shade, except Super Orgasm has tons of glitter (which I'm not a fan of).

Absolute must for every woman!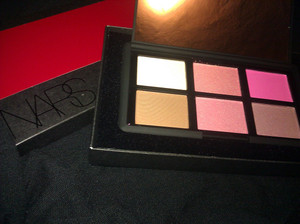 I purchased one for personal use and had to get a second one for my kit. I usually do not use blush with shimmer for editorial shoots but I do on my everyday woman clients! It is fabulous and colors can be mixed to create custom colors. I also love the fact that it has Casino blush because it works better than Laguna for all skin colors!

Amazing !!
I'm so happy that I got this when we sephora had their f&f sale !! I really love desire and sin especially sin as an everyday blush !! I'm also glad that I got to try out casino, I love laguna but casino is a beautiful color that barely gets any love !! Well worth the price !!

AMAZING
I am so happy that I got my hands on this palette. I was very hesitant at first because of the price but when sephoras friends and family 20% kicked off this was the first item that went in my shopping cart! I am in love with all the colors. And so happy that I got to try casino out. It is the perfect bronzer for my skintone. LAGUNA was just too light. I love desire and sin. I normally wouldn't go for the colors put so happy that they we're in this set. Now I will be getting full size products for all of these colors. OUCH for my pocket but well worth it. Excellent quality.

Great Colors, Great Price
This palette makes me feel so fancy for some reason. I use this so much. The textures and colors are just wonderful. The palette itself feels very sturdy. It's pretty thin, with a mirror the entire size of the palette. Highly recommend.

My first Orgasm experience...
Our Sephora opened a year ago and shortly after I had my first experience with NARS (deep throat) and I fell in love. I went in during the F&B sale and saw that they had this and I thought I needed it. I was right. All of the shades are gorgeous and it's a nice assortment of shades.

NARS blushes are to die for!!!!! They are very pigmented and long lasting...they go on smooth and blend well together or with whatever other products you might be wearing. This palette costed me around 70$ and even though it is wayyy too much for make up i admit that i reach for it almost everyday and i love nars blushes more than MAC ones.

Nars Danmari All About Cheeks palette
too bad this is Limited Edition, in my opinion - every girl that loves blush should own this. Nars did not go wrong with this palette, it includes 1 highlighter in Hungry Heart, 1 bronzer in Casino, and 4 blushes. It might seem expensive but if you think about it, its a good deal because 1 individual Nars blush cost $28. For $65 you get 6. It has the same cute packaging, only larger and with a larger mirror inside. Its also compact enough to bring it with you when you travel, it will fit in your purse or luggage without taking up alot of space.
---