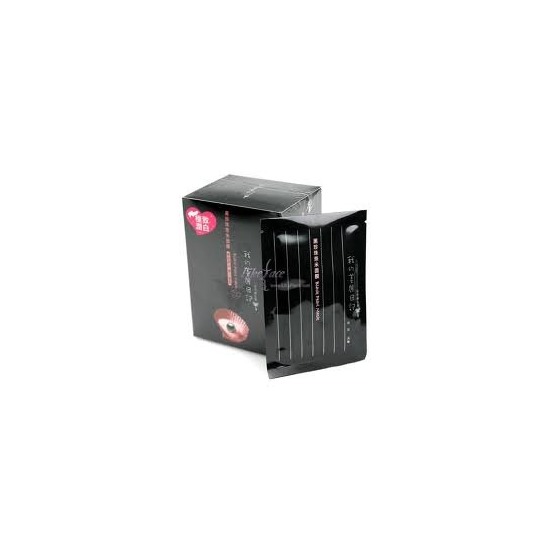 Rollover image to zoom
Reviews

Nu Nu Dollie N.
Aug 15, 2011
HOLY GRAIL SHEET MASKS.
I have tried many different sheet mask from the "My beauty Diary" range, & let me tell you, not all masks are treated equally! This one not only hydrates the skin, but brightens the skin, and gives it a luminous look. I feel like an angel after i use this mask, and w/ continued use, I feel like this has also helped my skins texture. My skin is youthful, plump, and extremely soft, and this is deff. one of the reasons why. Deff. give this mask a try if you've noticed that your complexion has been looking dull/ or sallow lately. A great treat, and great on a summer day because it's nice and cold! :)
P.S. imomoko.com runs 20% off promotions on the whole Beauty Diary Mask range from time to time, so deff keep a look out for sales-great time to stock up!

Moisturizing, brightening
My friend and I went to Taiwan last winter and she stocked up on this mask, telling me about how great it was. During our trip we spent a whole day outside exploring a small beach town and I got really tanned! My skin was pretty parched from the lack of sleep and excess sun, so my friend let me use one of her masks that night. When I woke up the next morning, my skin was definitely looking like it was in better condition. It does give an instant slight brightening affect and it's REALLY really moisturizing. The mask is soaked in essence, to the point where it ALMOST drips (but it doesn't :)). I have to say, it works great for tired, dehydrated skin. I don't use this that often because I have oily skin, but it's a good mask to have around if I need some moisture :)
---